B&B Improves the New VW Passat B8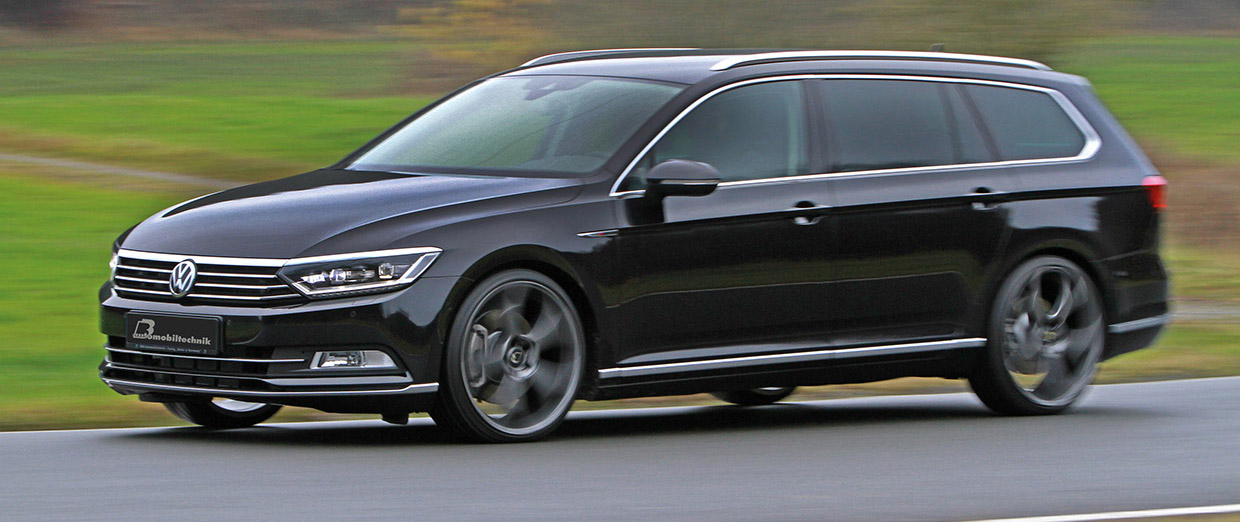 With the introduction of its all-new Passat B8, Volkswagen managed to impress some people with the car's 2.0-liter biturbo diesel engine. It came with a new seven-speed DSG gearbox and 4Motion all-wheel drive. Still if you are among the ones who were more like "meeeh" when they found out the specs, there is another chance now to be wowed. At least a little bit.
The Siegen-based tuning specialist B&B optimized the performance of the 2015 Volkswagen Passat B8 by increasing the power output from 240 HP to 300 HP. There is not only an increase of horses but of Newton meters as well. As a result, they have grown from 500 Nm to the screaming 630 Nm of peak torque. The 0 to 60 mph (to 100 km/h)run is covered in 5.5 seconds, accompanied by a Vmax increase to 250 km/h. To compare these numbers before the tuning, the standard model was able to accelerate from 0 to 60 mph (100 km/h) in 6.3 seconds. See the difference?
Now, because there are always-complaining individuals who might find the 300 HP too much and the 240 HP not enough, B&B has taken care of this too. The tuner offers another power package which is not as comprehensive as the first one that costs 3,950-euro. The second engine programme is priced 1,298 euros and produces a total output of 275 HP and 570 Nm of torque.
Other extras for the Passat B8 distributed by B&B include: fully-adjustable coil-over suspension kit (1.498 euro), which comes with both comfort or sport settings and exclusive B&B 19-inch or 20-inch alloy wheels.
Source: XMedia-Group