Bentley Continental GT Speed Debuts's at Goodwood
Excited? You should be as the fastest production Bentley is coming our way. It's the Continental GT Speed which will save us from recent letdowns and from common sense. It's back to the W12 engine for this one. The international debut will be at the Goodwood Festival of Speed 2012 while deliveries should begin later in October.
Despite remaining at 6.0-liters, the new GT Speed's core has 625 bhp and sends 800 Nm of torque to the wheels – all four of them. That's a 25 bhp and 50 Nm leap from the 2007 Bentley Continental GT Speed. For the new one, it will take only 4 seconds to reach 60 mph from a standstill and it will continue to accelerate to 205 mph.
An updated ZF eight-speed automatic transmission copes with the figures mentioned figures. A clever piece of software tells it how and when to do shifts so that they come and go smoothly and lightning fast. The gear ratios are pretty close which means faster acceleration but Bentley are adamant that the economy is up as well.
21-inch wheels fill in the wheel housings and enable the Speed to put some fancy trainers - 275/35/R21 Pirelli PZero ultra-high performance tires. The suspension has been updates as well. It's lower at the very least.
Just so that at Bentley guarantee you distinguish it, the grille is subtly updated, the tailpipes have a "riffled" finish at the tips. Inside, the standard Mulliner Driving spec offers comfort and refinement which go along perfectly with a number of GT Speed signature elements.
Catch more about the Bentley Continental GT Speed at the Goodwood Festival of Speed which starts at the 28th of June.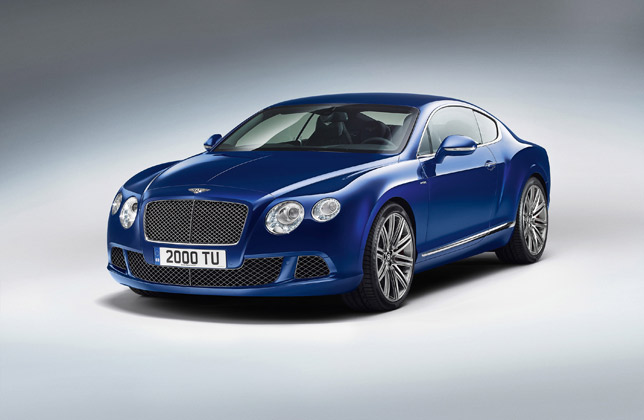 Source: Bentley