2014 Bentley Continental GT3-R Makes Global Debut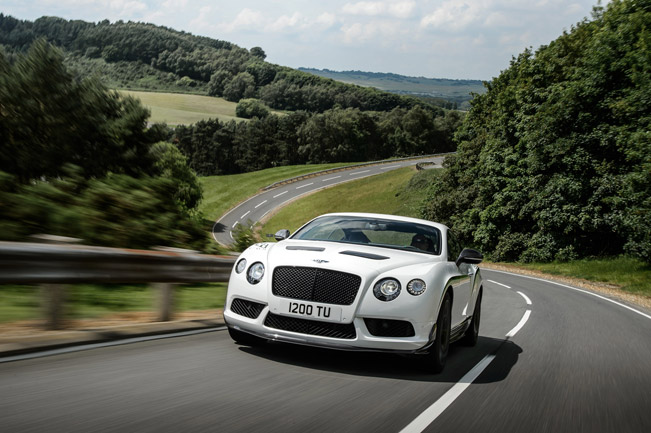 2014 Bentley Continental GT3-R is preparing to make its global debut at this year's Goodwood Festival of Speed. Next to it the company will showcase an exclusive line up of cars. The GT3-R will be shown on the Bentley stand. It is the most dynamic and fastest-accelerating model that Bentley has ever produced. It was inspired by the winning Continental GT3 racer. Car's production is limited to only 300 examples. Of course, they will be all hand built.
To go into details, the GT3-R is powered by the powerful 4.0 litre V8 engine. The unit produces 580 hp (426 kW) and 700 Nm (516 lb-ft) of torque. The model features also a reduction in weight when compared to the GT3. Precisely, it is 100 kg and when it is combined with torque vectoring and shorter gearing, it delivers breathtaking driving experience.
Continental GT3 race car – the basis for the debut-maker, will also appear at the festival. The car has recently won the second round of the Blancpain Endurance Series at Silverstone. It will be piloted up the hill by David Brabham, who drove a Bentley Speed 8 to second place at the 24 Hours of Le Mans in 2003.
An interesting reunion will also happen at Goodwood: three historic Bentleys will reunite for the first time in over a decade to complete the famous Hillclimb. The Speed Six Bentley (Old Number 1), which won Le Mans in 1929 and 1930, will be accompanied by two more classic Bentleys: Old Number 2 and Old Number 3 that are both in their original form and raced alongside the first car at Le Mans in 1930.
Source: Bentley