Are you ready for the MINI Challenge? Bilstein is!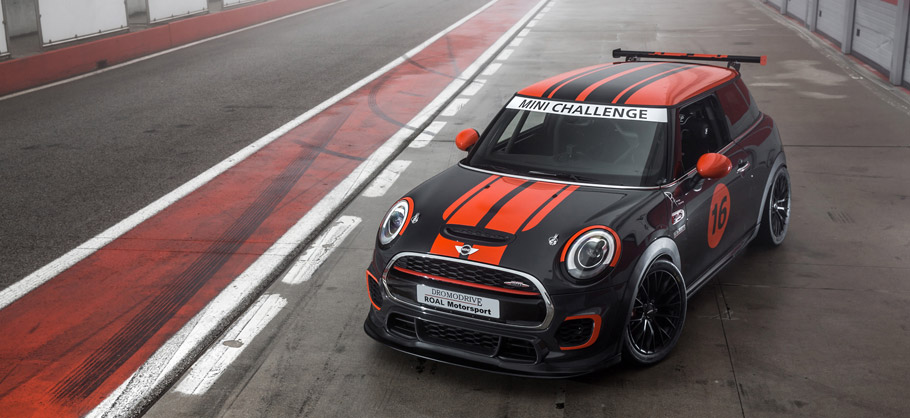 It is not a secret (but maybe a surprise) that the MINI models, especially from the John Cooper Works heritage are a motorsport talent. And this has been proven in history many times. In fact, with the landmark win at the legendary Rally Monte Carlo in 1964, the little car has shut the mouths of those unbelieving in its potential.
Believe it or not, Bilstein (yes, the shock-absorbers guys) has been for a long time present in the "Monte history". Even before the success of the MINI. The manufacturer had already equipped the Mercedes-Benz 220 SE with gas-pressure shock absorbers for the legendary rally in 1960. And back in the days these were still a rather recent high-tech invention! The result: a sensational triple win!
SEE ALSO: Bilstein Builds Captain America's Car Based on Fiat 500 Cinquone 
So why not mixing the MINI with Bilstein? The MINI Challenge in Italy, which has started yesterday, will be the proof for the success of this endeavour. But even more surprising is that this collaboration is not new. The last year, the one-make series ran with technical components from the B16 PSS10 coilover suspension with road approval, fitted to the old MINI model R56!
At the moment, the little guy on spot is the three-door MINI F56 John Cooper Works. Its suspension has also received another serious upgrade: Modular Damper System (MDS) designed by Bilstein exclusively for motorsports. The configuration is the following: 2-way adjustment for the front axle and a 1-way system for the rear axle, each with variable compression and rebound stages. The configuration is also in harmony with the new aerodynamics package which delivers great level of downforce.
We can't wait to hear about the results. We will keep you posted.
Source: Bilstein