Bilstein Builds Captain America's Car Based on Fiat 500 Cinquone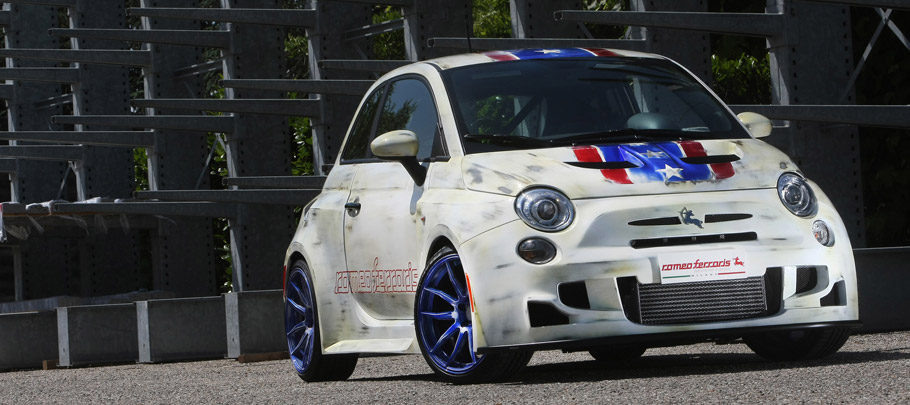 If you have ever wondered if Captain America had a car what it would be, then we have the answer. And it is the newest tuning project of the specialist at Bilstein. Maybe you'd be surprised at what car they have actually chosen, but we assure you that the result looks just great. As a basis the tuning experts worked on the Fiat 500 from Romeo Ferraris.
The exterior is in the spirit of the Avenger superhero: it features stars and stripes on the bonnet as well as on the boot. Painted in white, this car seem like it has fought beside the famous hero, because all over its exterior it has worn out elements, which of course have been made on purpose.
SEE ALSO: Sweet and Handsome, FIAT 500S Received Tons of Attention at the Geneva Show
The harmonious outfit of the Fiat 500 is continued via multispoke alloy wheels painted in the famous blue color, inspired by the costume of Captain America. They were shod with low profile tires. What we can't see however is the most interesting part of the tuning of this unique Cinquone USA.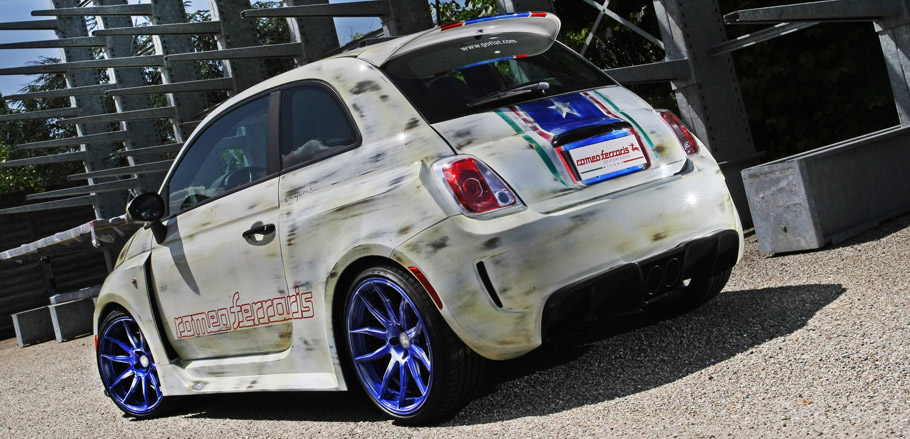 Underneath the bonnet, the unit of this mini vehicle has been uprated and it now achieves 210 horsepower. This turns the muscular little city car from Romeo Ferraris into an exceptional fast experience.
Other unique features in the project include the centaur on the radiator grille and Bilstein's B14 coilover suspension. The latter turns the "shorty" into a hero. Inverted Mono-tube and gas-pressure technology are also two features which need to be highlighted.
Bilstein Fiat 500 Cinquone USA will be on display at the 14th Tuning World Bodensee Show, which will take place in Germany between 5th and 8th of May.
Source: Bilstein