BMW 7 Series Long Wheel Base Joins xDrive Lineup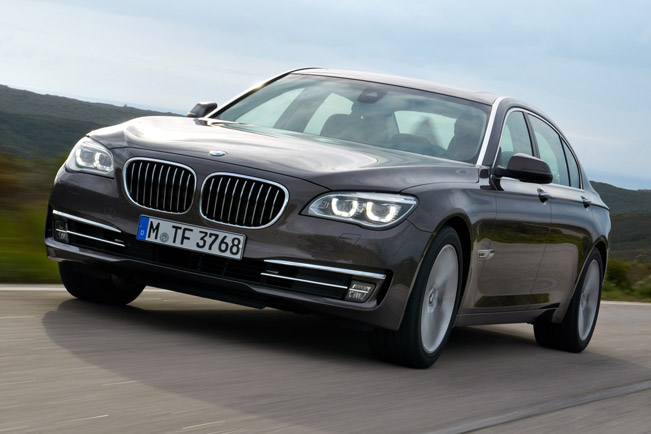 BMW 7 Series will be the latest model which will be equipped with brand's Advanced Diesel technology in the form of BMW 740Ld xDrive Sedan. The long-wheelbase 7 Series will sports BMW's 3.0-liter TwinPower Turbo diesel engine and xDrive.
Precisely, the aforementioned engine generates 255 horsepower (188 kW) at 4,000 rpm and 560 Nm (413 lb-ft) of torque available from 1,500 to 3,000 rpm. The unit is coupled with an 8-speed automatic transmission, which also aids the BMW 740Ld xDrive in its acceleration. In fact, the car sprints from 0 to 100 km/h in 6.1 seconds.
The features that help the driver reduce fuel consumption and that also come as a standard here, are the Driving Dynamics Control with Eco Pro mode and Auto Start/Stop. Furthermore, the 3.0-liter inline-6 BMW Advanced Diesel powertrain includes a single turbocharger with variable vane turbine technology, which helps improve low-end torque while facilitating precise control of the boost pressure and eliminates the need for a wastegate.
In addition to this, the unit also utilizes the latest generation of electronically controlled high-precision diesel injection system. The latter plays an important part in the reduction of fuel consumption and emissions.
The exhaust gas system uses a combination of a Nox Storage Catalyst, Diesel Particulate Filter, and the Selective Catalytic Reduction (SCR) system with 9 specific sensors working together to keep exhaust emissions to an absolute minimum. In terms of weight savings as well as noise reduction, work the aluminum crankcase and hollow camshafts
2014 BMW 740Ld xDrive Sedan will make a debut at the Chicago Auto Show in February and will be available in showrooms in the spring with a starting price of $83,425 USD.
Source: BMW