BMW Driving Experience in Sweden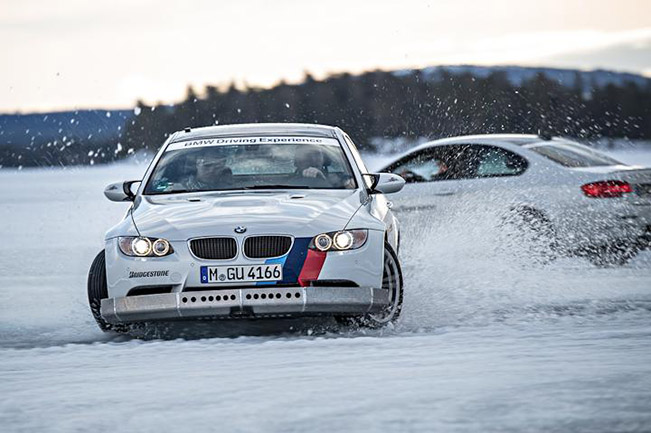 BMW has a great tradition teaching owners of ///M-powered cars how to use them correctly even in severe conditions such as ice, rain, snow, etc. The Driving Experience program has recently visited Arjeplog, Sweden, which is no less than 60 km south of the polar circle.
The test aimed to teach the drivers and owners of ///M cars, what to do on ice and snow, when sitting behind the steering wheel ofBMW M3 and particularly the E92 model.
BMW E92 M3 is simply brutal car, which hardly can be compared with anything else. It is powered by a magnificent high-revving S65B40 – 4.0 litre V8 delivering 420PS (309 kW) at 8300RPM and 400Nm (295 lb-ft) at 3900RPM. 0 to 100 km/h in 4.8 seconds and a top speed of 250 km/h (155 mph) – electronically limited. Without the limiter, E92 M3 can easily pass 300 km/h (186 mph).
Of course, the tested models were fitted with spiked tyres to maintain a little traction.
"The fastest option on asphalt is to make a clean streak, while drifting is the answer on slippery surfaces. The front of the car points towards the inside of the bend, so that the propulsive power of the centrifugal force counteracts this a little and actually permits a faster speed than stable driving", said the legendary rally champion Walter Röhrl.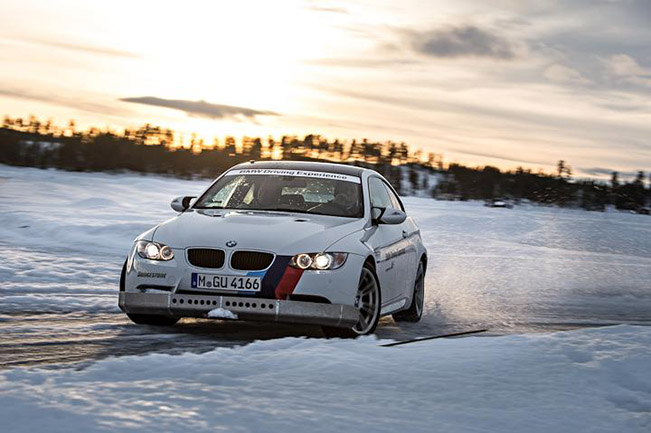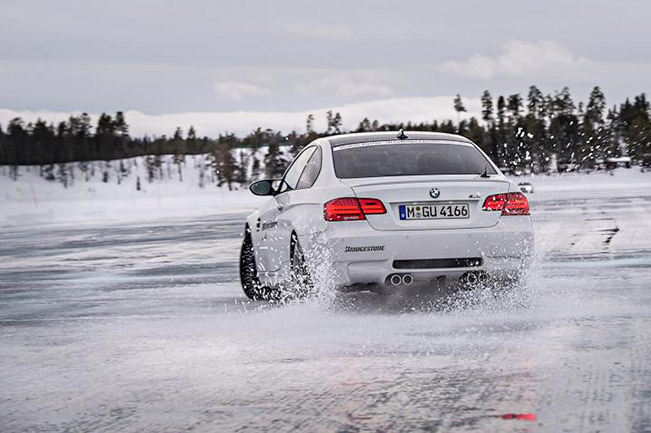 Source: BMW