BMW i8 - Launch Campaign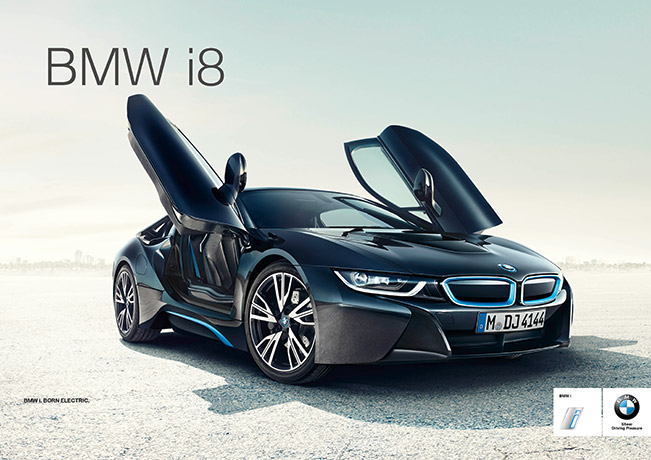 BMW is going to launch global campaign for the new i8, this month. The manufacturer's first plug-in hybrid is a visionary vehicle with outstanding design that redefines the concept of premium and sheer driving pleasure. The BMW i8 combines the performance of a sports car with the fuel economy of a small car and therefore represents the next stage of development in the BMW Efficient Dynamics philosophy.
"We deliberately decided on a campaign that tells of the genesis of the BMW i8 – a journey from the impossible to the possible. Visuals showcase the beauty and power of the BMW i8 in pure, genuine, intense images, which give the campaign greater, more iconic impact.", commented Dr. Steven Althaus, head of BMW Brand Marketing and BMW Group Marketing Services.
BMW i8 is described as "The first of a new age". The importance and innovation of the BMW i8 are also reflected in the selection of communications formats and content. Throughout, the campaign underlines that the sports car is reality, not just a vision. It provides a revolutionary and ground-breaking interpretation of BMW's signature driving pleasure.
The German TV and online campaign will be accompanied by a number of additional measures. Print ads have been running in influential general interest magazines and national daily newspapers since late April. These will be supplemented by outdoor advertising in selected areas, such as the Humboldt Box in Berlin and the Odeonsplatz in Munich, with oversized posters, special building projections or video installations drawing public attention to the market launch of the BMW i8.
Source: BMW