BMW M5 Becomes Even More Appealing. Credits Go To JMS Team!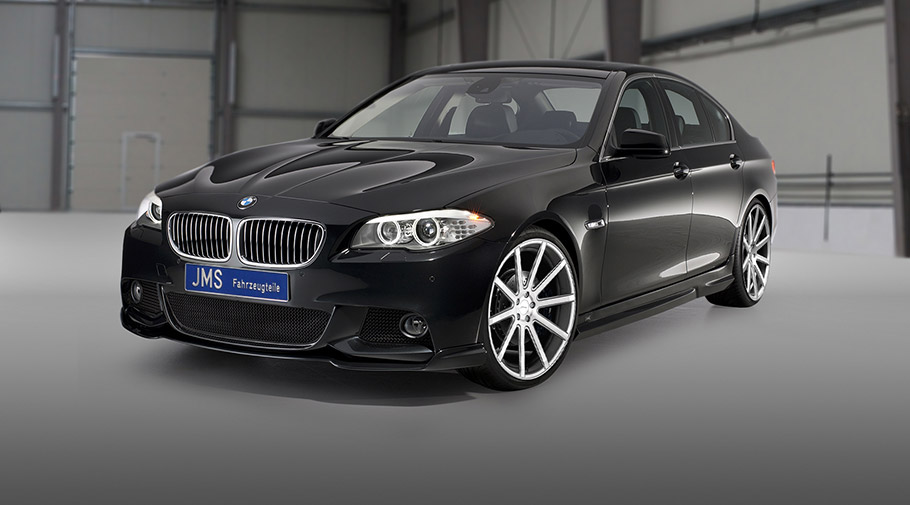 JMS Fahrzeugteile GmbH expands its special lineup with a aerodynamic pak for the latest BMW 5-series. This upgrade is available both for vehciles with M Sport Package and without it. The first pack, the one that includes M Sport Pack, comes with special JMS spoiler lip and rear underbody diffuser. This one is also available for the Touring models. Sweet.
Additional upgrades for M5 with M Sport pack include rear bootlid spoiler and Racelook side skirts. There are also exhaust cut outs that allow personalized adaptation to wider variety of exhaust systems, such as the Eisenmann syste that provides super aggressive looks ad of course, one hell of a soundtrack.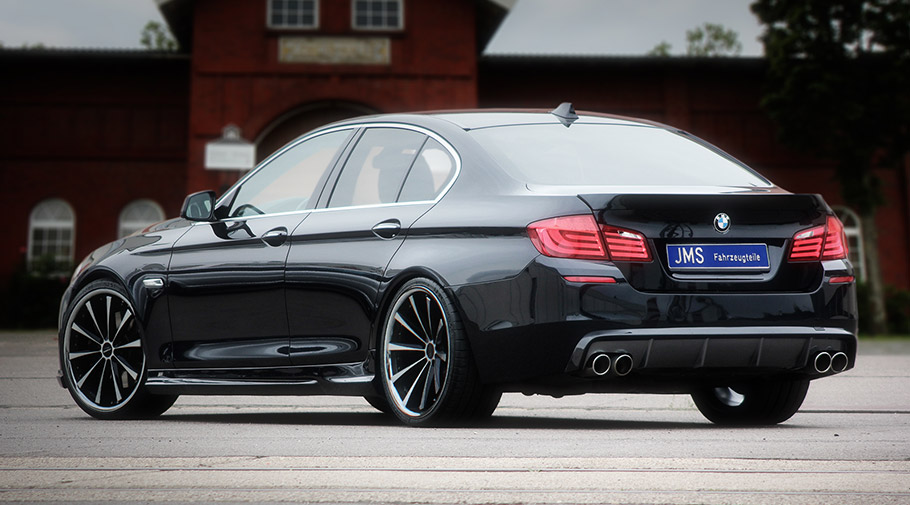 In terms of wheels, the pack offers neat COR.SPEED Arrows with glossy black polished Inox Lip in 8.5x20-inch and 10.0x20-inch sizes, wrapped within 245/35ZR20 and 275/30ZR20 tires. There are aslo some alternatives: COR.SPEED Deville design with 9.0x20-inch and 10.5x20-inch in silver brushed surface finish with 245/35ZR20 and 275/30ZR20 tires.
SEE ALSO: Cor.Speed announcing exciting Mercedes-Benz E-Class Cabriolet project
Furthermore, all vehicles with the upgrade will benefit from a ride height of 50/40mm, thanks to the fine-tuned coil-over suspension kit system.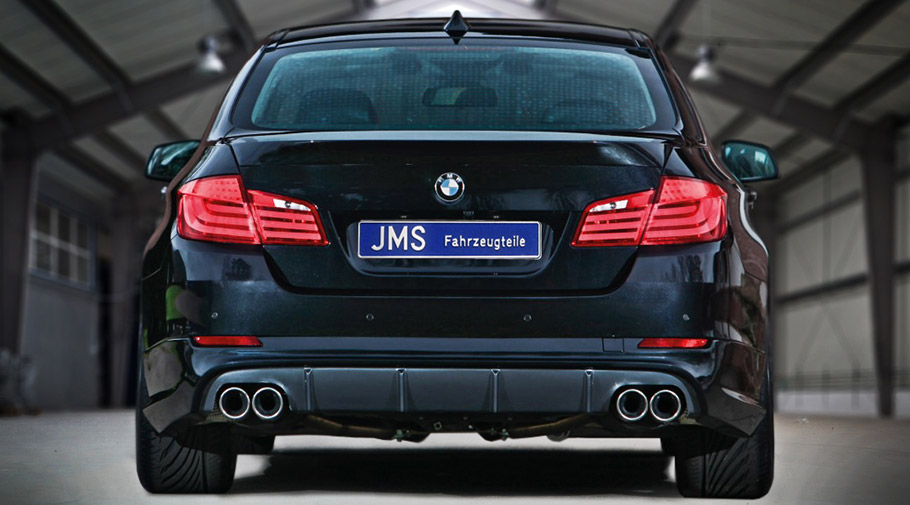 These are definitely some sweet upgrades and fine-tunes that we do like. Hopefully, soon we are going to see one upgraded M5 in action. If you happen to see one by yourself, don't waste any time and share with us the experience!
Source: JMS Fahrzeugteile