Bold, Stronger And Aggressive: 3dCarbon Ford Fusion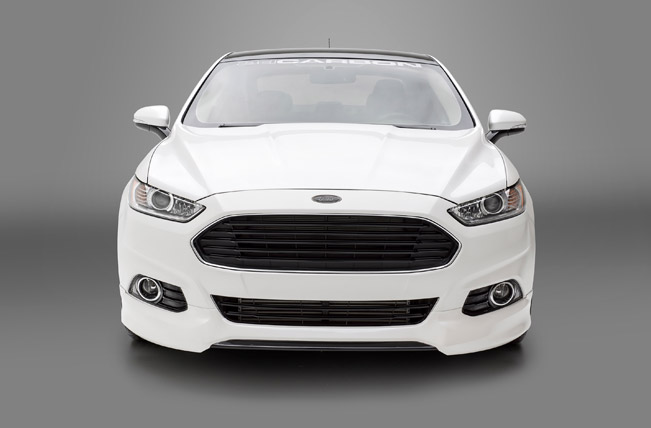 3dCarbon is preparing a great body kit for the Ford Fusion model and it is also adding the vehicle to its growing lists of Official FordLicensed Accessories. Along with the 3dCarbon Ford Fusion body kit, the rear wing provides tasteful accents for the sedan.
Here, the general Fusion design theme remains unchanged, but it somehow looks bolder and a little bit more aggressive. Precisely, the 3dCarbon body kit includes dual exhaust port for all Ford Fusion models with stainless steel surrounds, which were fastened into the rear bumper, as well as metal details finish.
3dCarbon has utilized for this project the highest quality, high-pressure injection molded urethane. In addition, the body kit has undergone thorough crash testing, which testifies that it can withstand impacts up to 5 mph without damaging the bumpers.
In addition, the installation of the body kit is made simpler by being both pre-primered, and pre-taped with 3M tape. At last, the other optional features in the kit are the following: right and left Ford Stainless Steel EcoBoost Exhaust Bezels, EcoBoost Rear Facia Trim OE panel with Dual Exhaust EcoBoost exhaust ports, 90 Degree Pipe and clamp for attachment.
Source: Ford