New Bravo Diesel 2.0 Multijet: More Power, Less Fuel, Lower Emissions
A stylish new fleet challenger from Fiat will allow company car drivers to enjoy increased power and performance, while maintaining impressive fuel economy and low tax bills.
Fiat's stylish mid-size Bravo hatchback is now available with a new 165bhp 2.0-litre 16v MultiJet engine, which will replace the current 1.9 MultiJet. The new engine is 'greener' than its predecessor, thanks to Euro V compliance and a diesel particulate filter that reduces CO2 emissions to just 139g/km – resulting in low 18 per cent Benefit in Kind tax bills for company car drivers.
And yet, despite these impressive environmental credentials, it also delivers class leading performance – 0-62mph in 8.2 seconds and a top speed of 134 mph – while returning 53.2mpg fuel economy in the combined cycle.
"Fiat's current range of vehicles is perfectly in tune with the times, thanks to cutting edge technology that helps to reduce fuel use and emissions," says Adam Pumfrey, Fleet and Remarketing Director, Fiat Group Automobiles UK. "And the new 2.0-litre engine for Bravo continues this trend, while actually increasing driver enjoyment.
"Considered from a Whole Life Cost perspective, the Bravo's low purchase price, competitive resale values and good fuel economy make it a cost-effective option for fleet managers looking to reduce operating costs over a typical three-year contract."
Bravo 2.0 MultiJet 16v is available in two trim levels – Dynamic and Sport – from £16,855 OTR.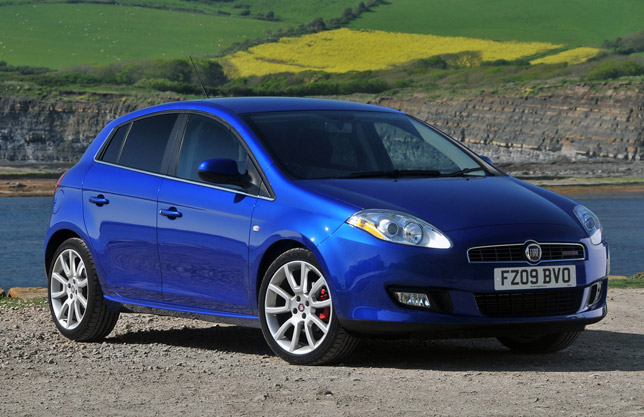 The newcomer is complemented in the range by the diesel powered Bravo 1.6-litre MultiJet Active ECO model, priced from £14,450, which has tax-busting CO2 emissions of 119g/km plus 62.7mpg on the combined cycle.
Bravo models are available with Blue&Me, the hands-free communication, information and entertainment system which powers Fiat's eco:Drive technology.
eco:Drive downloads information about the way the car is being driven – including speed, gear changes, acceleration and deceleration – to a datastick plugged into a USB port inside the car. Drivers can then transfer this data to their computer via a free tool available from Fiat's website, and see for themselves exactly how their driving style is affecting performance and emissions.
New Fiat 2.0 MultiJet – technical details (1.9 MultiJet in brackets)
| | |
| --- | --- |
| No of cylinders, arrangement | 4 in-line, front, transverse |
| Bore and stroke | 83.0 x 90.4 (82.0 x 90.4) |
| Displacement – cc | 1956 (1910) |
| Compression ratio | 16.5:1 (17.5:1) |
| Max power – bhp | 165 @ 4000 rpm (150 @ 4000 rpm) |
| Max torque – Nm | 360 @1750 rpm (305 @2000 rpm) |
| Emissions level | Euro 5 (Euro 4) |
| Timing | 20HC |
| Fuel system | MultiJet common rail direct injection electronically controlled with variable geometry turbo and intercooler |
| Combined CO2 emissions – g/km | 139 (149) |
| MPG – combined cycle | 53.2 (50.4) |
| Top speed – mph | 134 (130) |
| 0-62 mph – secs | 8.2 (9.0) |