New Bravo 2.0 Multijet: More Power, Less Fuel, Lower Emissions
Fiat has just extended its popular Bravo mid-size hatchback range with the introduction of a more powerful yet more economical and lower emissions engine, demonstrating the Group's commitment to the production of increasingly environmentally-friendly cars.
The 5-door Bravo range will now benefit from a new 165 bhp 2.0 MultiJet unit which features a diesel particulate filter (DPF) and is type-approved to Euro 5 standards, ahead of the 2009 deadline.
The new version, available in Sport and Dynamic specification, is not just 'greener' – it further underscores the liveliness, flexibility and driving pleasure that have always been features of the Bravo. Fiat's new 2.0 MultiJet is a logical evolution of the 1.9 MultiJet, which it will progressively replace. Main benefits are greater performance (torque increased to 360 Nm, and power up to 165 bhp), reduced emissions (down to just 139 g/km) and lower fuel consumption (53 mpg over the combined cycle).
Compared with the 1.9 MultiJet, an increase in cubic capacity has been achieved by increasing the cylinder bore; while a reduction in compression ratio has made it possible to achieve a substantial reduction in NOx levels. A new type of low voltage spark plug allows starting with the minimum pre-heating time.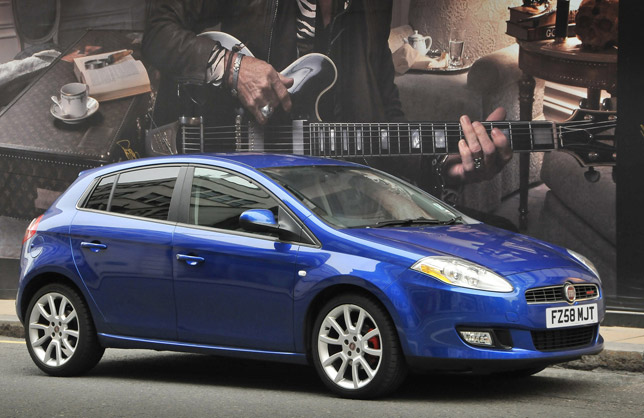 Compliance with Euro 5 is guaranteed by the use of a close-coupled DPF that is standard on both versions, and by an advanced exhaust gas recirculation system (EGR) with all its sub-components packaged into one small element (EGR module).
Despite a significant reduction in fuel consumption and emissions, the Bravo 2.0 MultiJet boasts category-topping performance: top speed is 134 mph and acceleration from 0-62 mph takes just 8.2 seconds. Economy is further improved with long service intervals that confirm the impressive reliability achieved by Fiat's MultiJet engines.
The new 2.0 MultiJet is another example of class-leading products that have been introduced since the Bravo's launch, which make the model a benchmark in its category in terms of style, substance and state-of-the-art technology. Others include the introduction of the powerful T-Jet turbocharged petrol engine range, the remarkable 1.6 MultiJet diesel engine, and the introduction of the innovative Dualogic sequential gearbox.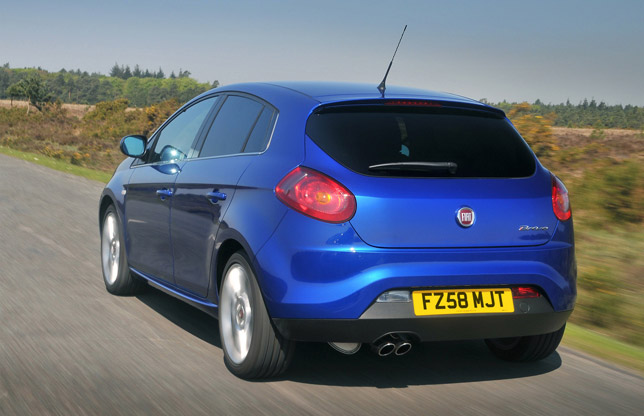 Leading safety credentials for driver and passengers are offered on the Euro NCAP 5-star-rated Bravo courtesy of a standard ESP (Electronic Stability Program), the option of the 'Blue&Me' hands-free communication, information and entertainment system, and Blue&Me Nav, an ultra-efficient pictogram navigation system.