Bug and Spider unearthed in Berkshire Garage
A bug and a spider would not normally feature high-up on a petrolhead's wish list when thinking about the contents of a dream garage. However, when the 'wildlife' in question turns out to be a 1929 Bugatti Type 40 Grand Sport and 1956 Lancia Aurelia B24 Spider America things take on a different complexion.
Owned by the same family for a combined total of eighty-nine years, the two sportscars are among dozens that will go under the H&H hammer during the Race Retro International Historic Motorsport Show on March 13th – 14th 2009.
Fifty-three years have passed since the Bugatti was last offered for sale, its keeper at the time being a Robert Ian Murray Esq of Glasgow. Still retaining its 1956 purchase receipt and continuation buff logbook (among myriad other paperwork), the diminutive Molsheim masterpiece appears to be to largely original specification.
Known to the Bugatti Owners Club but not seen in public for many years, the boat-tailed four-seater has been partially restored (ill health preventing its completion). Finished in French Blue with black leather and sporting that distinctive 'horseshoe' radiator, the Type 40 looks every inch the 1920s sportscar.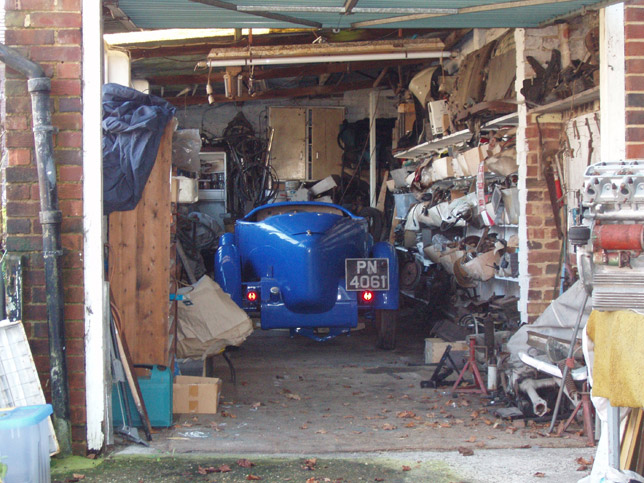 Equally stylish and no less typical of its era the Lancia was penned by Pininfarina. Only in production for a single season, the B24 Spider America was a triumph of flamboyance over practicality (witness its reverse rake windscreen pillars, upturned quarter bumpers and wilfully shallow doors).
Sharing the same sophisticated running gear as its other Aurelia siblings (world's first production V6 engine, rear-mounted transaxle, inboard back brakes etc) but sitting on a shorter wheelbase, the B24 Spider America ranks alongside the BMW 507 and Mercedes-Benz 300SL Roadster as a true 1950s icon.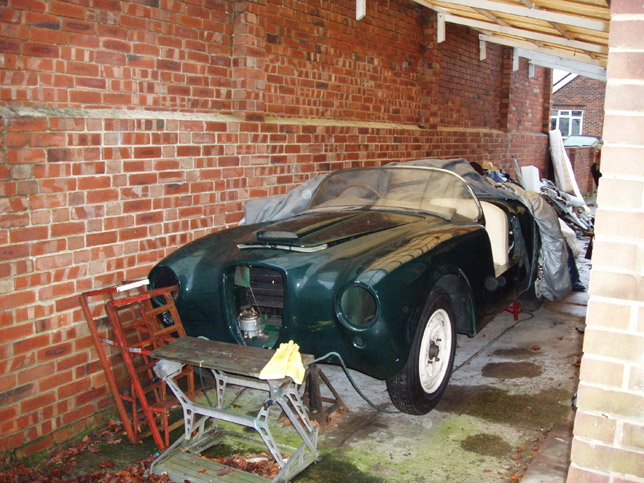 Finished in British Racing Green with cream leather upholstery, the rakish two-seater is perhaps the most glamorous of the many Lancias to have passed through the family's hands (which could explain why they have held onto it since 1973). Part restored like the Bugatti and abandoned for the same reason, it has the makings of a great project.
Coming to market at a fraction of the price that restored examples command, the 1929 Bugatti Type 40 Grand Sport and 1956 Lancia Aurelia B24 Spider America carry saleroom estimates of £120,000 - £140,000 and £100,000 - £120,000 respectively.