"La Finale" for Bugatti: Last Veyron is Already Sold!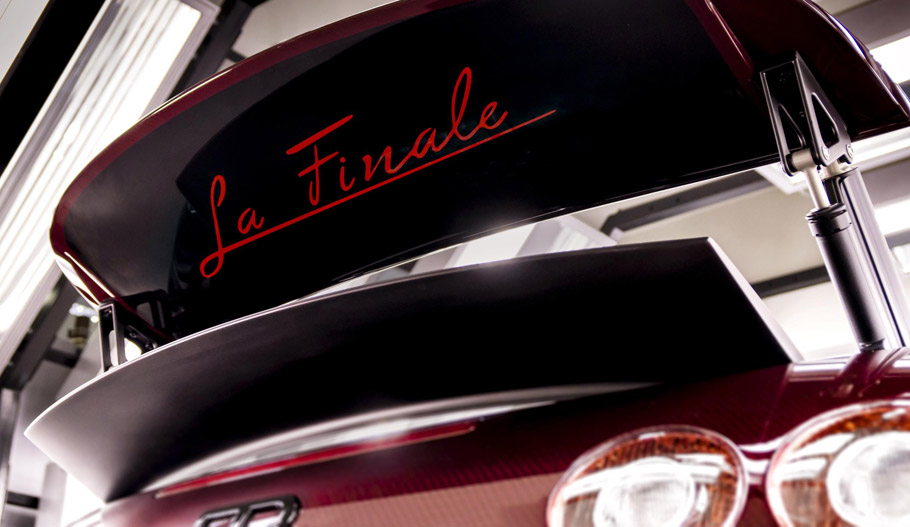 There is no more Veyron. Unfortunately it is true, since Bugatti has just announced that it has sold the last example of world's most powerful production supercar. It is exactly the 450th example of the model, which is equipped with the engine famous for its 1,200 horses. The model has been one of the most wished and dreamt-of cars since its introduction ten years ago. The company had goals and they definitely achieved them, aiming high at an output of more than a thousand horsepower.
The biggest challenge for Bugatti however, wasn't the top speed of more than 400 km/h, but the acceleration time which had to be less than three seconds. The dreams did come true for the French automaker: in 2005 it presented the Veyron 16.4, then – in 2008 the roadster Grand Sport version was introduced followed by the Veyron 16.4 Super Sport that got even more horses at hand. The last modification of the car was announced in 2012, being the open-top version of the previous and dubbed Grand Sport Vitesse.
Sixteen cylinders and exactly 1,200 hp (882 kW) next to mind-blowing torque of 1,500 Nm (1107 lb-ft) and 2.5 seconds acceleration time, point out that all goals were met. Even more, the car made a world record, achieving speed of 431.072 km/h!
All good things come to an end eventually and now the time for the closure of the last chapter in Veyron's history has come. The 450th example, a roadster one, has already been sold. And it is no surprise that a customer from the Middle East has bought it.
Fortunately for the fans, Bugatti will display the car (called with the dramatic name "La Finale") at the Geneva Motor Show. As a tribute to this amazing part the model has played in automotive history, the company will also show the Veyron with chassis number 1. Both vehicles do represent collector's items and their value will definitely exceed the average price of a Veyron, which is estimated around 2.3 million euros.
Source: Bugatti