Buick Ampera is going to be launched in 2013
Looks like the Аmerican manufacturer Buick will go green with the development of Ampera model. The car essentially is Opel Ampera with a new badge and some other modifications.
Outside, Buick Ampera features waterfall grille and the interior boasts leather upholstery, wood trim and some metallic accents. Still, the price in of Ampera will be much lower in the US than in Europe.
Buick Ampera will be powered by an electric motor with 151PS (111 kW) and 368Nm (273 lb-ft) of torque, which is available with starting the engine. The electricity for the motor is provided by a 16-kWh lithium-ion battery. The acceleration is satisfying – 0 to 60 mph in 9 seconds and the top speed is 161 km/h (100 mph). However, if the batteries are depleted, a 1.4 liter petrol engine will extended the range up to 500 km (310 miles).
Buick Ampera will more likely to go in production and it is expected to be launched in 2013.
It is interesting that even countries like the US are developing electric vehicles. The prices of the gasoline will grow bigger and bigger and the electricity is a way to cope with the problem.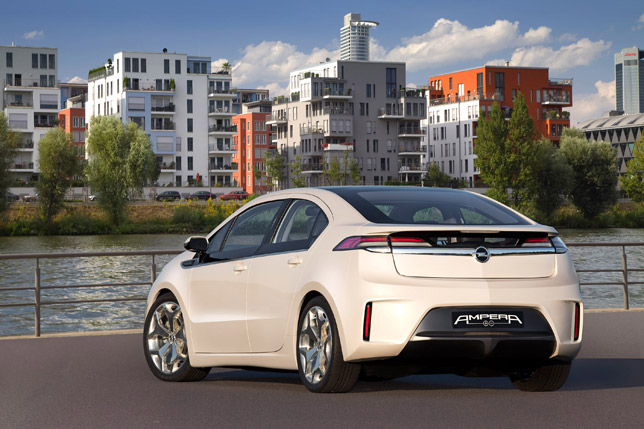 Source: Automotive news