2012 Buick Regal GS luxury sport sedan at Nevada Open Road Challenge
2012 Buick Regal GS luxury sport sedan just won a second place in the 135-mph class of this month's Nevada Open Road Challenge. It finished within 0.4 seconds of their 40-minute target time.
The success was achieved by the Buick team – driver Bill Rietow and navigator John Townsend, which have managed it through right balance between low-speed sections of the course with running the Regal at top speed for a period of time.
Of course, the machine has a contribution to this achievement as well. The all-new 2012 Regal GS delivers a 270-horsepower (201 kW) thanks to its Ecotec 2.0L turbo engine mated to a six-speed manual transmission.
The car also comes equipped with responsive Interactive Drive Control System suspension technology with exclusive GS-mode, Brembo front calipers and other features which in fact make the Buick one of the most balanced performance sedans ever.
After the finish line Rietow said: "The Regal GS is an incredibly capable performance sedan. In addition to the strong acceleration from the engine, the chassis maintained its composure well while running across these closed public roads at high speeds. Likewise, the Brembo brakes were easy to trust coming hot into a corner."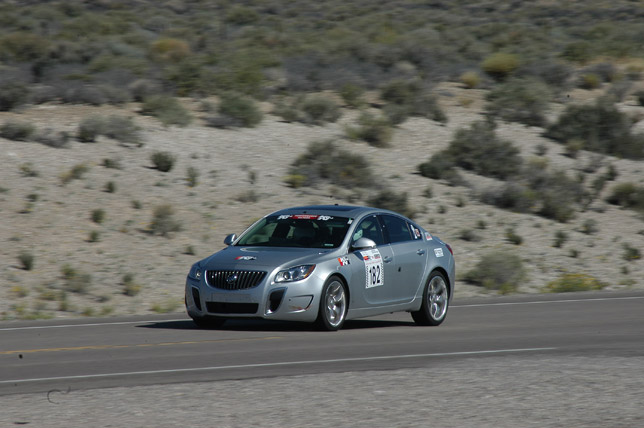 Furthermore, the production car comes equipped with Buick's exclusive Interactive Drive Control System. What it does is that it allows driver to choose from three operating modes – Standard, Sport and GS Mode. They in turn change the suspension settings and steering sensitivity according to driver preferences.
Regal GS also inclues a four-wheel independent suspension with a unique High Performance Strut (HiPer Strut) front suspension design. The latter minimizes torque steer and improves grip and cornering power.
The lower ride height also contributed for the major success. In particular, the Buck runs on 19-inch 5-Twin Spoke alloy wheels combined with the four-piston Brembo front calipers also make the car closer to the ground.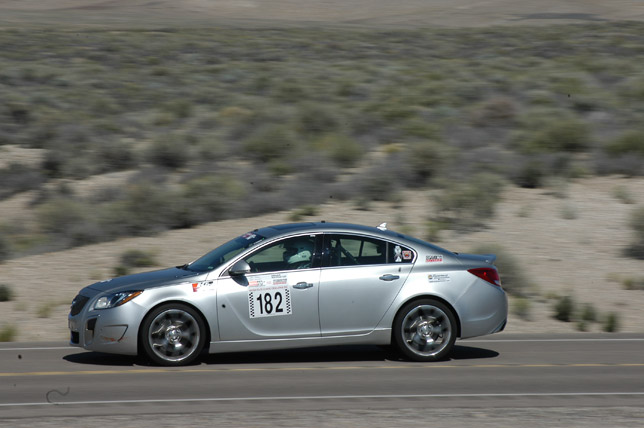 Source: Buick