BXR Teases Another Sporty Concept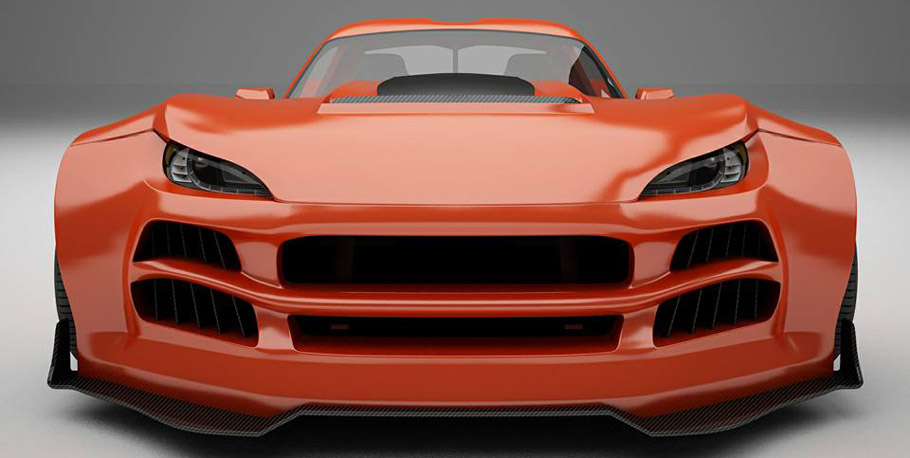 So, what do we have here? A special concept vehicle, with some stunning visuals. Sadly, there are only two pictures at the moment, but even they are enough to show everyone what BXR team has created.  It definitely is a sports car and it definitely looks confident and badass. With the glossy and distinctive orange finish and with the massive and aggressively-looking face the vehicle looks like it will consume you right trough the two photos.
And what do the BXR team has to say about it? They widened the front and added some massive fenders, that add a total of 3" on each side. The overall design is clean and distinctive, but at the same time it reminds about the hidden power and capabilities. As you can see, the headlights are pushed to further apart and contribute to the overall badass looks with the hunched looks. The dual grille design and the numerous carbon-fiber elements really sit there and it feels like it is so natural to the overall design. In fact, the headlights are especially designed to remind you for a some sort of snake-like appearance and presence.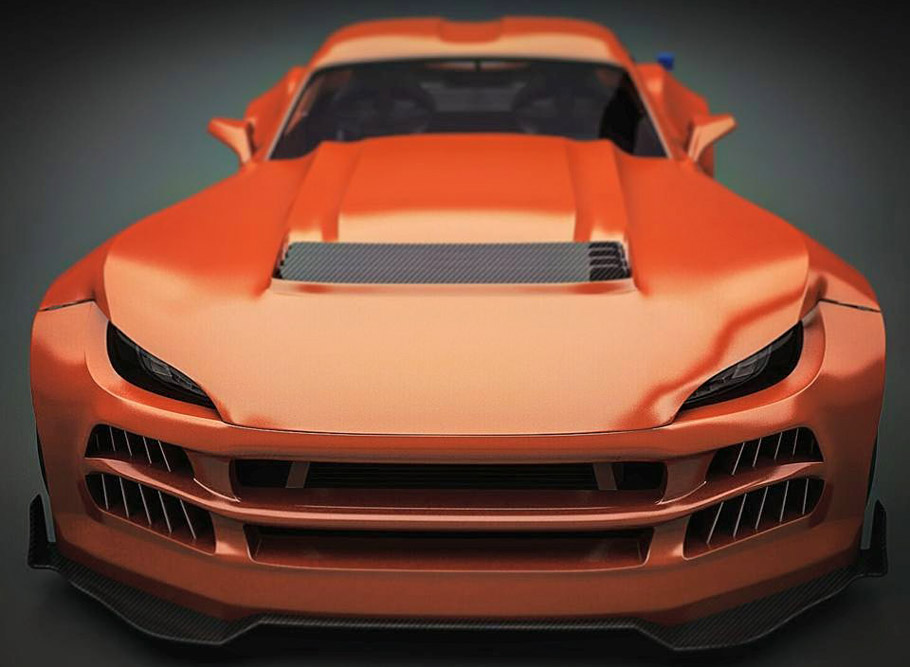 So far, so good. Don't forget, that these are just teasers and soon there will be much more material about the vehicle. So, stay with us for further information!
Source: BXR Motors via Facebook