Cadillac Adds Two New Limited Edition Models To The CTS Range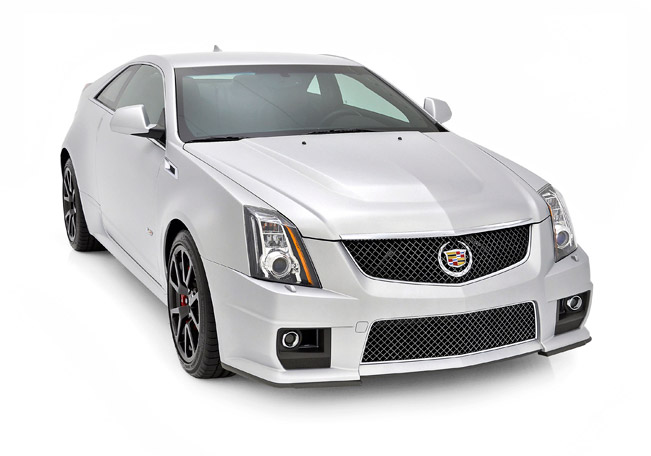 Matte-finished Cadillac CTS-V Coupe Silver-Frost and the performance-inspired Cadillac CTS-V Stealth Blue are the two new limited editions that the Cadillac will add to its CTS line-up.
In particular, the Silver Frost Edition will be a special run of 100 CTS-V Coupes that will include a special low-gloss matte paint finish. This special paint finish will be available on collector-edition vehicles.
The model will be equipped with the 6.2L supercharged V-8 engine which develops 556 horsepower (410 kW) and 551 lb-ft (747 Nm) of torque. The Silver Frost CTS-V model will also include the following optional equipment: yellow or red Brembo brake calipers, high polished or satin graphite wheels, suede-covered steering wheel and shift knob.
To be even more precise, the desired finish on the Silver Frost CTS-V coupe was achieved by applying a "30-gloss" clear coat to the paint. In comparison, in standard paint finishes is used the "80-gloss" clear coat. However, the paint will still emit a low "sparkle" when certain lights reflect off it, but the finish will be distinctly "matte".
An important note here is that although the visual appearance of the car is perfect, in order to stay such, this Cadillac model should be hand-washed only. This is because the paint is engineered to be as durable as normal paint. And in addition, because the paint texture is also noticeably different to the touch (finish will be slightly less smooth).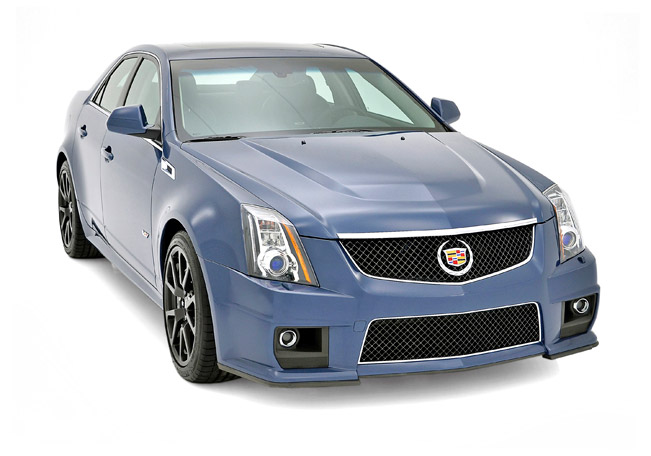 On the other hand the Stealth Blue Edition has an outstanding new color in a more traditional metallic finish. This model will have a limited production run starting in March and will be available on the CTS coupe and all CTS-V models. What is more, the CTS coupe, V coupe and sedan models will be also offered in an optional "Twilight Blue" leather interior package.
Some of the optional highlights included in the Stealth Blue CTS model are: satin graphite wheels with silver calipers, dark finish grille, recaro performance seats.
Source: Cadillac