Cadillac makes important changes to the 2017 CTS & ATS lineups
Cadillac releases CTS and ATS facelifts
Cadillac ATS and CTS are currently in production for the new 2017 model year, offering some key refinements that need to be addressed. The new trim levels highlight models' class-leading muscular stance and driving dynamics more than ever before.
By the way, Cadillac CTS Sedan is in its third generation already and has received some important accolades. It has been named by Car and Driver "10 Best" for three years in a row now, while Motor Trend said that in 2014 it is the "Car of the Year" giving it the respectful award. As for the ATS product line, we should say that it is brand's most compact and sporty entry! It won both the Esquire Car of the Year and the North American Car of the Year award back in 2013.
SEE ALSO: You Can Now Order 2017 Cadillac XT5 Luxury Crossover 
Customers would first have to make the choice between coupe variant and a sedan one. Then he or she would have to decide, which trim level they would enjoy the most: for the Cadillac ATS sedans and coupes the options are ATS, Luxury, Premium Luxury and Premium Performance; while the Cadillac CTS sedans come with CTS, Luxury and Premium Luxury as well as V-Sport and V-Sport Premium.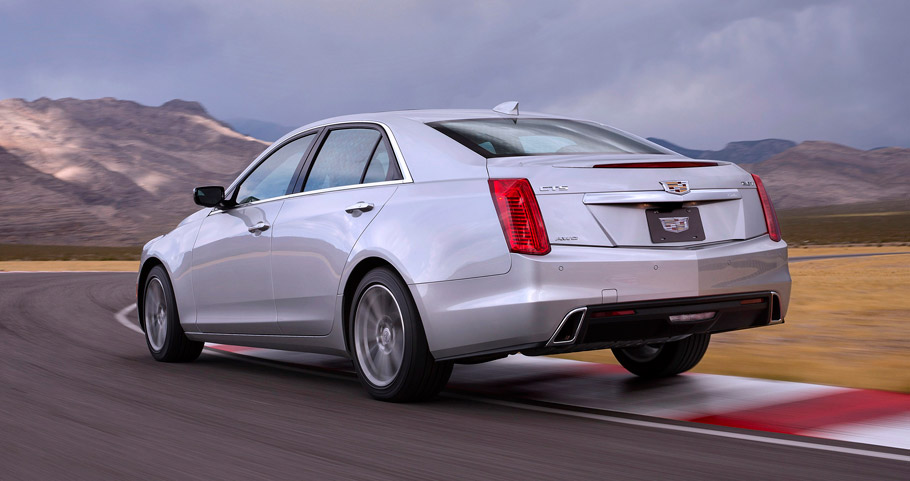 What's new for the CTS? It now features new grille design and brand new rear fascia with vertical exhaust orientation and valence panel changes. For those who want more safety and convenience, Cadillac is offering Rear Camera Mirror as an option.
The Carbon Black sport package is for those always looking to get more from life. It adds two new exterior colors and wheels. Updates have been made to the CUE infotainment system, which now features many goodies as a standard, for instance: myCadillac Mobile App, Teen Driver and Cadillac Collection. On the side of standard features is the 4G LTE Wi-Fi hotspot.
To sum up, the refinements that Cadillac makes for 2017 model year are not big, but they are most certainly satisfying, bringing more convenience and style to the future owners.
Source: Cadillac