Cadillac Partners With Saks Fifth Avenue For White Diamond ELR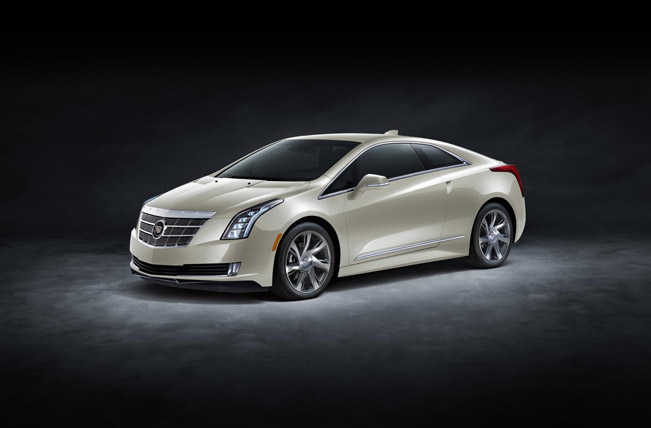 Cadillac is partnering with Saks Fifth Avenue in order to create a unique limited edition 2015 Cadillac Escalade luxury SUV, as well as an exclusive special-edition 2014 Saks Fifth Avenue Cadillac ELR electrified luxury coupe through the 2013 Saks Holiday Catalog.
On 25th of November, they will unveil a specially designed "Frozen Escalade" window display at the Saks flagship store near Rockefeller Center on Fifth Avenue in New York City. The display will feature the brand new limited edition series White Diamond 2015 Escalade with functioning light-emitting diode, or LED, running lamps, which appear embedded and breaking through a wall of ice.
The other star at the display will be the 2014 Saks Fifth Avenue Special Edition Cadillac ELR, which has a production limited up to 100 units. Among them is the one-and-only 2014 Cadillac ELR with a White Diamond exterior paint.
The Saks Fifth Avenue Special Edition ELR package is priced at $89 500 with deliveries expected in the beginning of March.
To go further into details, the 2014 Cadillac ELR is equipped with Extended-Range Electric Vehicle (EREV) propulsion system that generates 295 lb-ft (400 Nm) of torque. If the driver selects the Sport mode, the reconfigured accelerator pedal provides quicker torque application and more sensitive feedback through altered suspension and steering settings.
The ELR is also equipped with LED lights. In particular, the design of the main projectors for instance extends from the ELR's front fascia up into the fenders. The result is a sleek and dramatic appearance. The LED lights are more advantageous, because they last much longer and use less energy than the halogen bulbs.
Source: Cadillac