2013 Cadillac SRX with new Cargo Management System
2013 Cadillac SRX is entirelly ready for the summer vacation thank to its unique Cargo Management System. The latter is designed exactly for long weekends and driving vacations.
Behind the design philosophy of Cadillac's special trunk is not only the maximization of space but also its organization. In particular, the rear compartment Cargo Management System utilizes a U-Rail track system with an adjustable cargo fence. This one segments the area in order to kept items which are different in size and also to limit their movement.
Furthermore, the cargo fence can be removed, retracted and conveniently put beneath the load floor when it is not utilized. Additionally there is a cargo net, organizer or area divider which come as an option and can be used in place of the tubular fence.
There also can be found a rear latch positioned on the load floor. It has a waterproof bin 26 by 12 inches by 8 inches deep. On one hand, here the driver or the passengers can conveniently store their waste. On the other hand, this latch can be also used as a cooler or as another storage space for smaller items.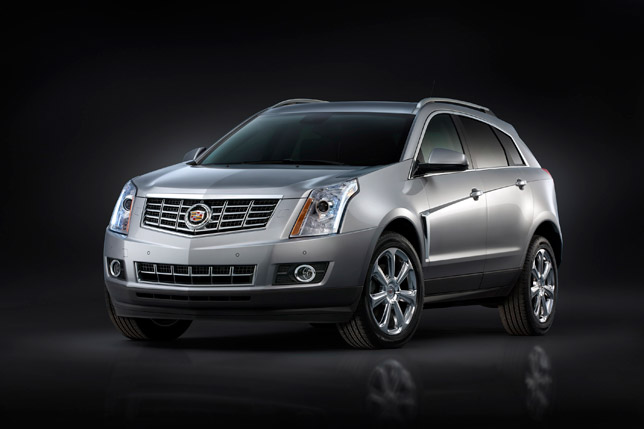 Moreover, the SRX comes with a smaller secondary bin, which holds the vehicle's tire inflator kit that can be used as a pump.
On the both sides of the main bin are two smaller compartments, which are made in order to stow small tools. And the two-position cargo shade can server in terms of concealing the rear compartment when the hatch is closed.
In the vehicles passenger area can also be found several additional storage places. For instance, each door has upper and lower bins, as does the glove compartment. Additionally, the center console has an upper and lower level, where small items can be put.
Of course, a luxury crossover can't go without cup holders. They are positioned between the front seats and have a dual-level function. They offer retractable floor that lets the driver or the passenger next to them to go from a small coffee to a big one at the flip of a switch.
Moreover, there is also a secret "false" floor, which can be perfectly utilized to contain important items such as wallet or wristwatch.
But this is not all; in front of the cup holders there is a small bin, which can house for example mobile phones.
At last, it is a necessity to mention that thanks to the rear programmable liftgate and more than 29 cubic feet of storage space behind the second row seating, there is enough space for four rolling suitcases and sports equipment.
In addition to that, if the space is not enough, then the 60/40 split rear seats come in. They fold flat thus making the cargo area grow in 61 cubic feet.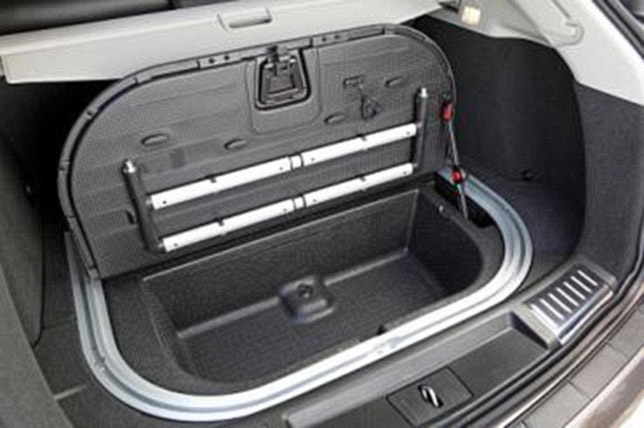 Source: Cadillac