Caterham Supersport R Completes Iconic Range of Sevens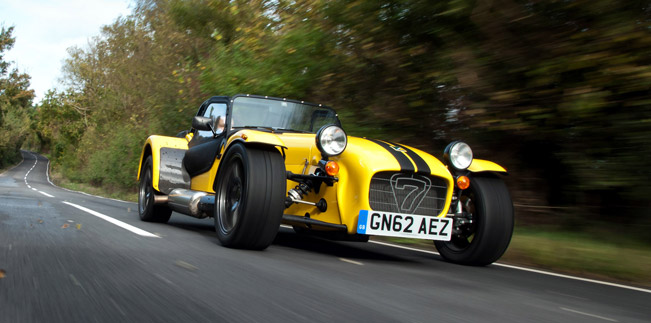 Caterham Supersport R is the latest addition to the iconic range of Sevens. The two-liter Supersport R packs 180 hp (132 kW) and track-bred dynamics, and it is an elaborate version of the standard Supersport.
Nevertheless, the new edition has many circuit-orientated performance essentials and is equipped with bigger engine and a five-speed gearbox, which delivers astounding performance. Furthermore, the new 2-litre Ford Duratec unit has proven its durability and performance on the track, having been developed during three years in Caterham's R300 race championship.
In fact, the Supersport R shows the brand's aim to develop the iconic Seven, which it has been engineering and building for nearly 40 years. And it is more than obvious that this model will grab the attention of driving enthusiasts.
The performance of the car is very impressive an given that it is combined with the accessibility of the suspension specification, this makes the vehicle perfectly balanced, satisfying and fun in terms of the driving experience it offers.
Another highlight here is the front-mounted Caterham-developed Ford Duratec engine, which pairs up with a limited-slip differential to further improve its performance credentials. On the other hand the Avon CR500 tyres, Supersport dampers and race springs allow a highly-focused handling. Aerodynamics is further enhanced by the overall weight of the car which is just 535kg.
At last, the interior of the car includes bespoke Supersport steering wheel, integrated change-up light, composite race seats and four-point race harnesses. An aero screen comes as standard.
Source: Caterham