Caterham Supersport
Caterham has introduced the new Supersport model, which is derived directly from the race car that competes in the highly-successful CSC (Caterhmam Supersport Championship).
Caterham Supersport is powered by 1.6 liter Ford Sigma engine mated to a 5-speed gearbox. The car features "sprint" ratio gearing, lightweight flywheel and race-prepared suspension with CR500 Avon tyres on 13" wheels.
The curb weight of Supersport is 520kg and the acceleration is more than awesome – 4.9 seconds to 60 mph and a top speed of 120mph.
Caterham Supersport also features a motorsport-honed limited-slip-differential and gearing with sports driving in mind. The uprated springs and dampers are borrowed directly from its race car cousin, stiffer anti-roll bars, track biased dash with integrated change up lights and an aero screen.
Supersport is priced at £22 995, but the real enthusiasts will be able to purchase in component form for £19 995.
"We've built faster and more powerful accelerating cars before, but the Supersport's character, value and low running costs have generated a machine that will excite sportscar fans, including those on a budget.", commented Caterham Cars engineering director, Mark Edwards.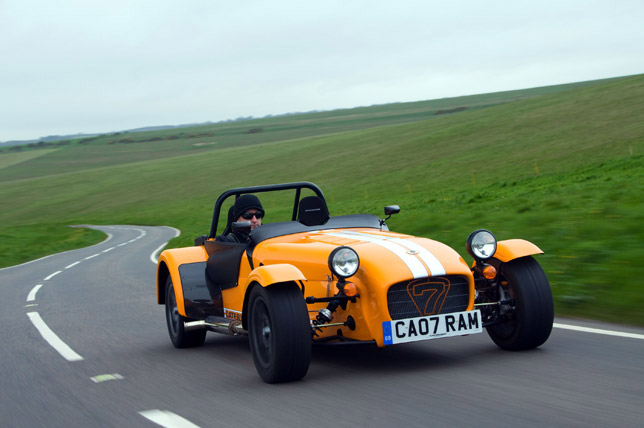 Source: Caterham