CFC Mercedes-Benz S65 AMG - Fast and Aggressive
CFC has announced their tuning program for the mighty S65 AMG. The big saloon is the top-of-range model of Mercedes and comes with brutal 6.0 liter V12 bi-turbo engine delivering 612HP and 1000Nm of torque. It is mated to 5-speed automatic gearbox.
The tuning company offers complete restyling exterior package including foiling the hood, top and boot lid with KK-Cocoon Xirallic KKCO X50. The rest of the body shimmers in CFC Carbody Coloring Pearl White.
The modification includes new front and rear bumpers, new door sills, new radiator case and also new door mirror; they have changed front and back lights and widened the wheel arches. The "Lambo" doors are little too tufty, especially on a saloon car.
The interior is also restyled by S&N Design GbR company from Sindelfingen, which is responsible for the grand interior in black-and-white Nappa quilting.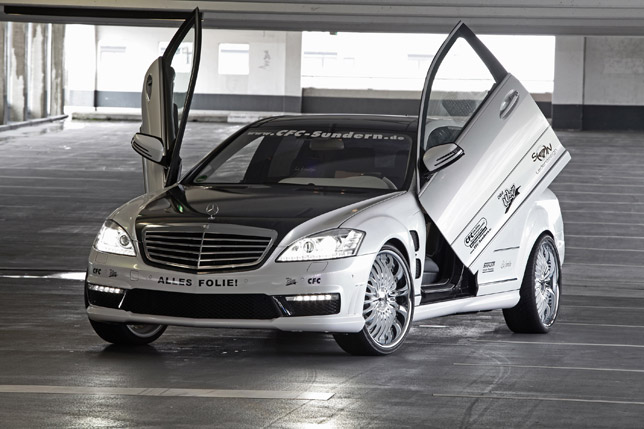 Source: CFC