Mercedes-Benz IMSA S 63L 4M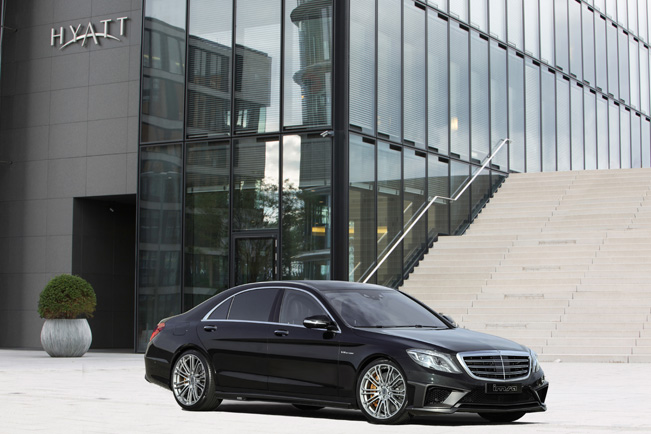 Mercedes' flagship limousine as given a more eccentric and aggressive appearance, along with tremendous power, making it even more elegant and sportier than before. The car's front side now looks purer and IMSA's aero package adds a dual front lip spoiler to the already AMG front. An automotive crbon fibre is integraded into all aerodynamic parts, making it seem extremely light, yet resistant material.Customers can get their vehicle with alloy wheels, which have genuine elegant look. In the S-class the come as  9.0J and 10.5J x 21-inch, 255/35R21 tyres at front side and 295/30R21 tyres at rear side. IMSA's known finishing touched is the special aluminum coating.
Renewed ECU upgrades for the ignition, valve timing and boost pressures are introduced. All of these upgrades contribute to the 720 hp (536 kW) power and 1080 Nm (796 lb-ft) of torque output the car reaches.
IMSA is the best there is when it comes at combining technology and style.That customized luxurious limousine comes with a special interior design. Everyone's taste and personality can be satisfied by IMSA, with limitless possibilities of colors and materials.
Additional features are the included carbon body parts: Front-lip for front bumper, upper lip for front lip along with Airintake front bumper left and Airintake front bumper right. New left and right sideskirts plus a rear-diffusor.  An IMSA Exhaust tail-pipes placed on the left and right, covered in titanium-grey color. A nice aluminum Grill for Rear-diffusor is mounted as well.
Source: Mercedes-Benz