First 2014 Chevrolet Corvette Stingray Offered at Barrett-Jackson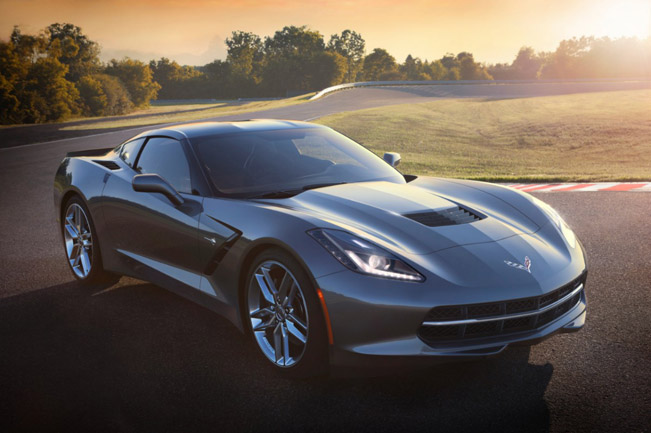 The first 2014 Chevroelt Corvette Stingray has already been offered at Barrett-Jackson with the Vehicle Identification Number ending in 0001. The famous collector's auction will take place this weekend and the proceeds will be bestowed on the College for Creative Studies in Detroit, which is renowned for its automotive design program.
The new Stingray which just debuted at the 2013 NAIAS includes a modern, dramatic design that will change the automotive world. In fact, it is the most powerful standard model ever created by the Chevrolet and can generate 450 horsepower (335 kW) and 450 lb.-ft. of torque (610 Nm).
These inspiring numbers are due to the new 6.2L LT1 V-8 engine, which propels the vehicle. It comes with advanced technologies: Active Fuel Management, continuously variable valve timing and an advanced combustion system.
What make it even more aerodynamically enhanced is the carbon fibre hood and removable roof panel; composite fenders, doors and rear quarter panels; carbon-nano composite underbody panels and a new aluminium frame. All of the mentioned components contribute to a stunning acceleration time: this Chevrolet model needs less than 4 seconds for the sprint from 0 to 100 km/h.
More importantly however, is the fact that the proceeds of the new Stingray going to the CCS will help cultivate the next generation of designers who may work on modern, dramatic Chevrolets in the future.
The sale is scheduled for 19th of January and bids can be submitted in person at the auction or online at Barrett-Jackson's official web page.
Source: Chevrolet