2013 NAIAS: Chevrolet Corvette Stingray Unveiled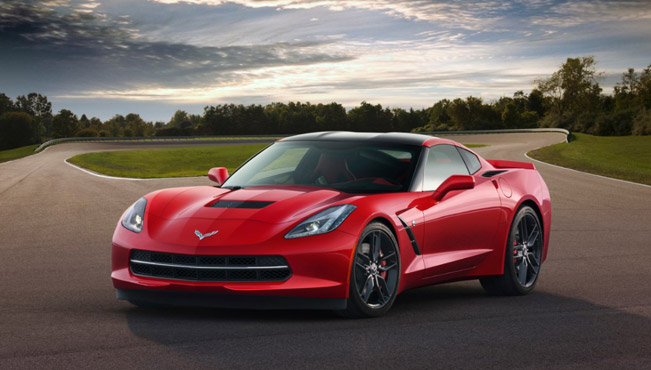 The next generation 2014 Chevrolet Corvette Stingray is already here. It was officially revealed at the 2013 North American Auto Show showing that it is a perfect balance of technology, design and performance.
As a matter of fact, the new Corvette Stingray is the most powerful standard model ever created by the brand: its power is estimated around 450 horsepower (335 kW) and 450 lb.-ft. of torque (610 Nm).
In addition to this, this Chevrolet new model is also the most capable standard model ever. Talking in numbers, it means that it needs less than 4 seconds to accelerate from 0 to 100 km/h. Furthermore, it is expected to be the most fuel-efficient Corvette, exceeding the EPA-estimated 26 mpg of the current model.
The Stingray shares only two parts with the previous generation Corvette. This basically refers to the fact that it incorporates a new frame structure and chassis, a new powertrain and supporting technologies, as well as completely new exterior and interior designs.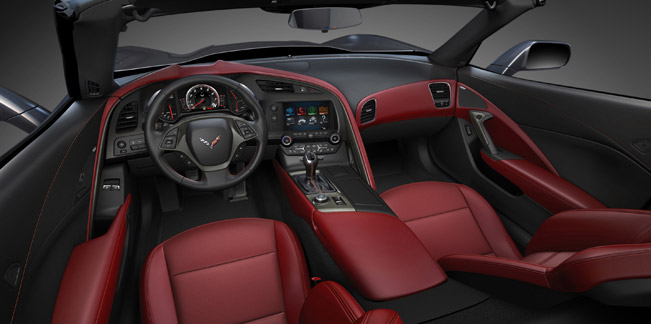 Some of the highlights here include: interior that includes real carbon fibre, aluminium and hand-wrapped leather materials, two new seat choices, dual eight-inch configurable driver/infotainment screens.
What is more, it also comes equipped with advanced driver technologies: five-position Drive Mode Selector and a new seven-speed manual transmission with Active Rev Matching.
More importantly, the new 6.2L LT1 V-8 engine is what propels the vehicle. It comes with advanced technologies, such as direct injection, Active Fuel Management, continuously variable valve timing and an advanced combustion system.
In order to make it more aerodynamically viable, the Corvette is created with the utilization of lightweight materials, including a carbon fibre hood and removable roof panel; composite fenders, doors and rear quarter panels; carbon-nano composite underbody panels and a new aluminium frame.
Next, what adds to the visual appeal of the car are the advanced high-intensity discharge and light-emitting diode lighting and racing-proven aerodynamics, which balance low drag for efficiency and performance elements for improved stability and track capability.
At last, what needs to be mentioned is the track-capable Z51 Performance Package. This one enhances the new generation Corvette with the help of electronic limited-slip differential, dry-sump oiling system, integral brake, differential and transmission cooling, as well as a unique aero package.
2014 Chevrolet Corvette Stingray will go on sale in the third quarter of 2013.
Source: Chevrolet