2013 Chevrolet Corvette 427 Convertible Sold for $600 000
The fastest Corvette convertible – the first 2013 Corvette 427 Convertible Collector Edition was sold on Saturday for the amount of $600,000 at the Barrett-Jackson Scottsdale. The model is going to be at dealerships in the U.S. this summer, and is designed to blend the elements of the Z06 and ZR1 models. In this auction was sold the car with The Vehicle Identification Number ending in 001.  In details, it has the 427-cubic-inch (7.0L) LS7 engine taken from the Corvette Z06. More importantly this is the most powerful engine ever installed in a production Corvette convertible, with the astonishing 505 horsepower (377 kW) and 470 lb.-ft. of torque (637 Nm). On the other hand, like the Z06, the model is only available with a six-speed manual transmission, which puts an emphasis on the joy of driving.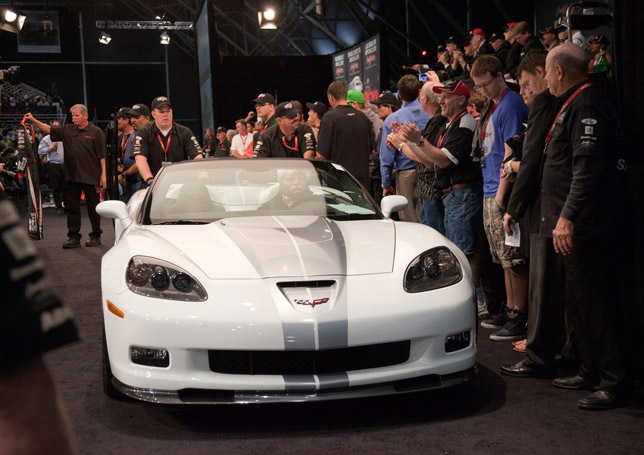 It is interesting information that the Corvettes made between 1966 and 1969, powered by the 427-cubic-inch are some of the most-coveted and collectable ones ever produced. In this auction, Chevrolet and Hendrick Motorsports have collaborated with four-time NASCAR Sprint Cup Champion Jeff Gordon and team owner Rick Hendrick, to raise a total of $700,000 for the AARP's Drive to End Hunger food relief program. This special cause, called Drive to End Hunger is part of a multi-year sponsorship for Gordon's No. 24 Chevrolet. The aim is to raise money and build awareness on the Americans who face the threat of hunger. It calls on racing fans, corporations and charitable organizations to actively participate in the cause.
Source: Chevrolet