2016 Chevrolet Spark based on Opel Karl Debuts in New York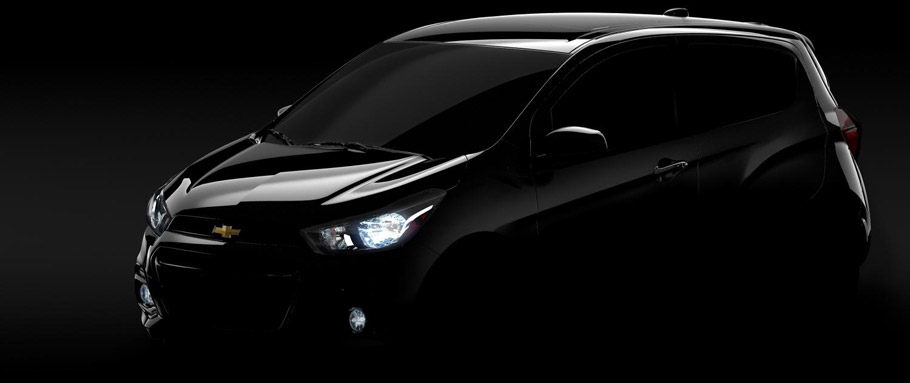 2016 Chevrolet Malibu will not be the only car which is going to debut at the New York Auto Show on 2nd of April. It will be accompanied by the new 2016 Spark, which at the same time will make an appearance in Seoul. The company said that it has redesigned the mini-vehicle and to prove that it has also released an image. Unfortunately, someone forgot to turn the lights on, so we are left with a dark teaser only.
Nevertheless it is still visible that the car has more aerodynamically viable profile, new LEDs and foglights underneath. In addition, Chevrolet said that the redesigned mini will incorporate all of company's signature design cues. This intends to make Spark even more likable and with higher aesthetics.
Unfortunately, the popular American brand did not disclose any other details. But our sources say that 2016 Spark will be based on Opel Karl (Vauxhall Viva in the UK) and this leads to the logical conclusion that it will be probably driven by the same engine. Precisely, it is the three-cylinder 1.0-liter unit, which generates 75 horsepower (55 kW).
Just like the Karl or Viva model, this Chevrolet should be built on a 2385mm wheelbase and have a length of 3680mm. If this is true we will have to wait and find out in the beginning of next month. Stay tuned for more teasers!
Source: Chevrolet