2014 Chevrolet SS Receives Standard Automatic Parking Assist [VIDEO]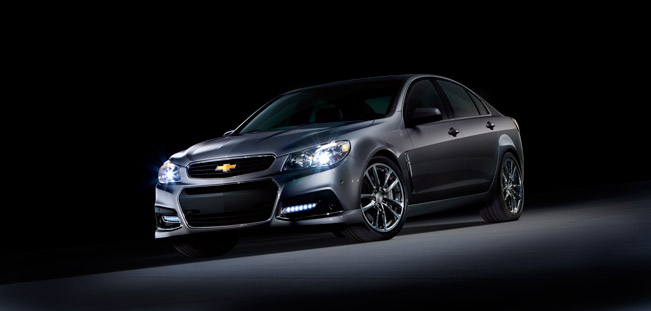 2014 Chevrolet SS is the first vehicle from the brand which is to receive an Automatic Parking Assist as a standard. The feature delivers hands-free parking help and utilizes an ultrasonic sensing system which detects the width and depth of either parallel or reverse right-angle parking spaces. The sensors are positioned on the front and rear bumpers. Chevrolet disclosed that Automatic Parking Assist was designed to help alleviate the anxiety in parking situations where more experience is needed.
Furthermore, this system can also find obstacles and measure with great precision the size of a parking space. It can also assess the distance to the curb and calculate optimum steering angles for each parking space.
The person behind the steering wheel only follows the instructions on the Driver Information Center. In this way he or she controls the accelerator and brake while the Automatic Parking Assist controls the steering. Signals sent from the sensors in the bumpers to the electric power steering rack allow the vehicle to steer itself into the space.
On the other hand, when parallel parking is required, then the driver pulls alongside a parking space until the car's rear bumper passes the rear wheel of the car parked in front of the open space. The next step is that the driver is required to shifts into reverse, and straight afterward the car steers itself into the space.
Chevrolet has added also to the SS a backup camera, which provides a visual indication of how close the SS is to surrounding cars. At last, in the case of reverse perpendicular parking process, the driver presses the Automatic Park Assist button twice and follows instructions in the Driver Information Center.
2014 Chevrolet SS is powered by the LS3 Chevrolet V-8 engine, which produces 415 horsepower (310 kW) and 415 lb.-ft. of torque (563 Nm). It is coupled with a six-speed automatic transmission that can be shifted manually using TAPshift paddles mounted on the steering wheel.
The car accelerates from 0 to 60 mph in less than five seconds. This makes it one of the quickest sedans on the market. And to ensure it turns and stops as well as it accelerates, Chevrolet featured in the SS a sport-tuned chassis, which includes MacPherson strut front and multi-link independent rear suspension geometry, electronic power steering system that was optimized for sport driving, Brembo front brakes with ventilated 14-inch (355-mm) two-piece rotors and four-piston calipers as well as forged aluminum wheels, wrapped in ultra-high-performance Bridgestone tires.
Video Source: YouTube
Source: Chevrolet