Chevrolet Teases Z71 Package for 2015 Tahoe and Suburban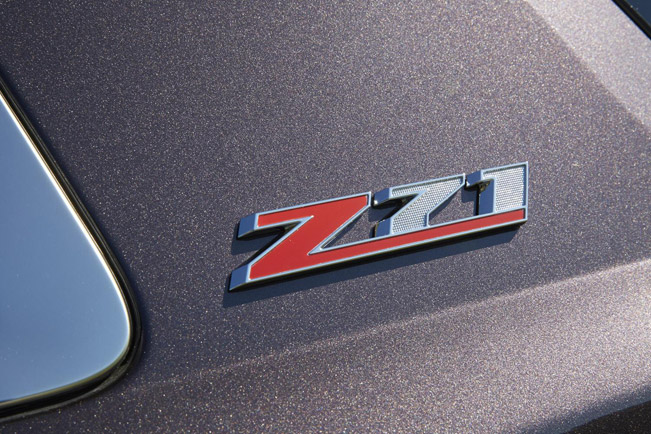 Chevrolet has just announced that its famous 2015 Tahoe and Suburban will continue to offer features and variants to meet the needs of its customers. Precisely, the company will offer a Z71 package for the models. Unfortunately, Chevrolet didn't release more information except for that the additional features and production timing will be announced in late September. It also revealed a picture showing the Z71 badge.
Back in 1988, the company revealed the first official special Z71 package on its full-size pickup trucks. While in 2001, Chevrolet added the Z71 package to Tahoe and Suburban. The models from the model year 2015 feature an evolutionary design with a prominent grille and distinctive headlights. There is also an angular hood and a lot of chrome trim.
The vehicles are powered by the more-efficient, direct-injected EcoTec3 powertrain. There is also improved aerodynamics, which working in team with the engine deliver greater fuel economy.
The interior of the models was also enhanced with premium materials. The ergonomics were improved and they demonstrate the Tahoe and Suburban's blend of sophistication, craftsmanship and function. The new instrument panel features eight-inch color touch screen. What is more, the compartmentalized center console is large enough to store a laptop or iPad.
Now, the vehicles will also feature OnStar 4G LTE with a standard built-in Wi-Fi hotspot, wireless phone charging capability and a hands-free liftgate. Chevrolet is the first brand to bring built-in 4G LTE Wi-Fi to cars, trucks and crossovers.
Source: Chevrolet