Chevy Releases Two More Images of the Sixth Generation Camaro

Chevrolet has just released two more images of the heavily anticipated Camaro Gen 6. This happens in the week of the full reveal of the car, which is one of the most exciting debuts for this year. The company is obviously sensing the strong anticipation among us and this is why it has extensively teased the future generation model.
The impression that we get is that the car will boast sculpted exterior, athletic stance and muscle car presence. In the beginning there was the news that the vehicle has lost more than 200 pounds of its weight. The car will be built over a new architecture that is mass-efficient and contributes for the weight savings.
SEE ALSO: Gen 6 Camaro to Shed 200 Pounds
Changes like the aluminum beam supporting the instrument panel and the aluminum front and rear suspension contribute for this weight loss. In addition, the car will feature new dimensions as well as new components for the Small Block 6.2L LT1 V-8 unit.
Thereafter, two more images followed. They have showed us the engine and the exhaust, accompanied by the news for a new Drive Mode Selector and sports exhaust system with electronically controlled valves.
SEE ALSO: 2016 Camaro Teased Again

In addition, the news from last week disclosed that the Chevy Camaro will feature leaner and more athletic design with complex shapes that will follow the functional elements, meaning that they will be built around the mechanical components. This is where we've seen the strong aluminum hood and the updated rear fenders.
SEE ALSO: Chevrolet Announces More Details about Gen 6 Camaro

And now it is time for the teaser game to continue. As usual, the company has released two more images that show further from the car. This time we have more details announced, an image of the side view and one of the front grille of the model.
The company said that the Gen 6 Camaro has been tested in the wind tunnel for more than 350 hours, which at times have been conducted during the whole day. As a result, the car is going to slip more easily through the wind, showing improved performance and stability, cooling and lower wind noise intrusion.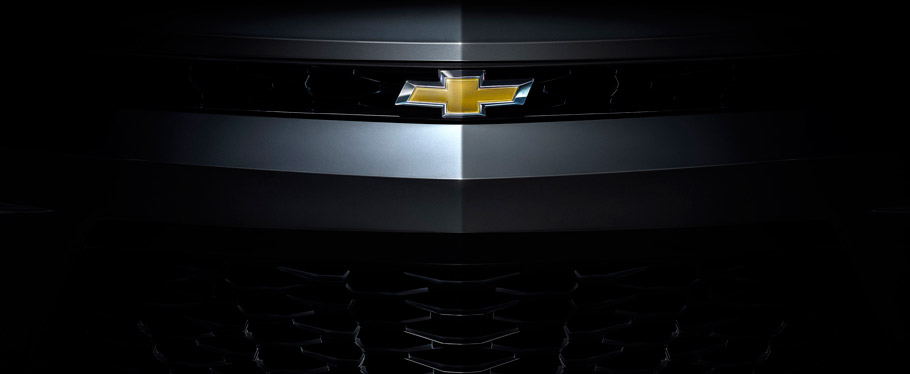 Necessary changes had to be made. For instance, the grille bars had to be set at a 13-degree angle to the horizon, thus helping the team achieve 1 percent improvement in the engine-cooling airflow. In addition, the team developed flush belly pan that goes from the front grille to the center of the vehicle. It is substituting the traditional front air dam to reduce aerodynamic lift. What is more, the smooth underbody reduces the total lift by 30 percent. It has one additional purpose – to minimize the aerodynamic drag.
Chevrolet is going to introduce the sixth generation Camaro this Saturday, 16th of March, at a special event at Detroit's Belle Isle Park. Stay tuned!
Source: Chevrolet