Citroen C1 Connexion Speacial Edition
Power to the people! Citroen are going to build a C1 which has been appointed by a committee... on Facebook. Yes, people were asked to submit their suggestions on what the Connexion (that's how they called it) should be.
On Citroen UK's wall... or timeline or whatever, a virtual "factory floor" allowed everyone to give their opinion about the special C1's features and looks. In the end, the one that got the most votes turned out to be a 3-door incarnation finished in Caladera Black body color and Scarlett Red (to us mortals: black and red) ornaments here and there – a classic sport's motive. Flashy alloy wheels come  pretty much as the obvious choice.
Underneath, the Connexion is a 1.0i C1 with 68 hp and a manual transmission. The equipment trim is based on the VTR one – air-conditioning, electric windows and.... LED daytime running lights (all was looking good up to now).
At the end of the day, Citroen collected more than 24,000 entries from which around 10,000 now have the chance to win the first, fresh from the bakery Citroen C1 Connexion.
Melina Kacherou-Carage, Head of Digital Marketing at Citroën UK, commented: "This project has really captured the enthusiasm of the Facebook community. We've had thousands of configurations, so much positive feedback and now the first images of C1 Connexion, which will be ready to go on sale later in the year. You liked it, now we're making it."
Most importantly, the whole campaign thing ended up as a win-win venture. During the process, the Citroen UK Facebook page mustered closely to 80,000 newly arrived fans. Besides, when it comers to ideas about future special editions, the company is set for life, isn't it?
Now, as a follow-up, the public must come up with a badge for the model. Submissions close on the 18th of May 2012. Got any bright suggestions?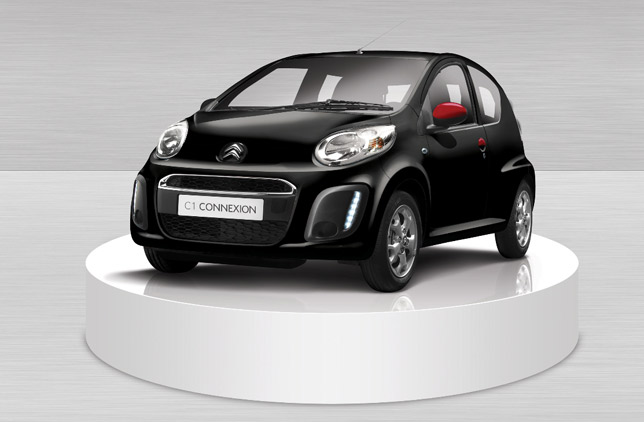 Source: Citroen