Crown Jewel for Mercedes-Benz CL, CLS and SL from PP Exclusive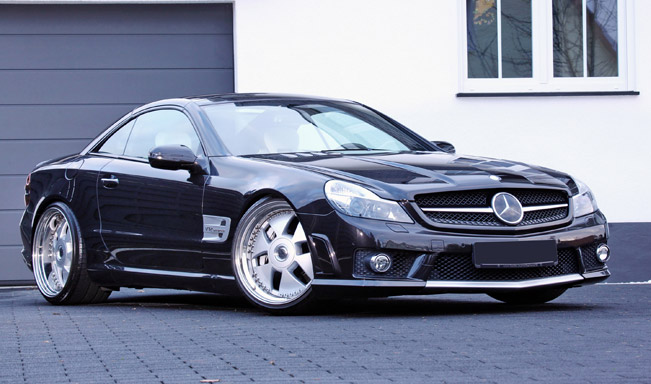 PP Exclusive created a massive and bulky design of the crown jewel alloy wheel rims for the Mercedes-Benz model series. The refitted CL of the construction series C216 with a 21-inch diameter rim now revolves in the wheel houses of the grand coupé and it does this for the first time.
Furthermore, the rim is an absolute custom-made product. The wheel was built on the front axle in 10.5 x 21 inches with a 4-inch outer rim and comes in combination with Michelin tires of the format 265/30R21. The crown jewel alloy wheel rims revolve in the rear axle in 12 x 21 inches with a 5-inch outer rim and tires of the format 305/25R21.
PP Exclusive offers lowering of the CL. This was done with the utilization of the lowering module that was so effortlessly installed through the plug-and-play method. Moreover, the lowering can be individually adjusted through the steering wheel buttons.
The same crown jewel wheel is also available for CLS C218. This time for the front is used 10.0 x 20 inches with a 3.5-inch rim and 12.0 x 20 inches with a 5.5-inch rim in the rear. PP Exclusive opted for the tires Hankook-Pneus in the formats 255/30R20 and 305/25R20.
In addition, the vehicle is also lowered to the ground with the help of the same lowering module. The SL of the construction series R230 is also fitted with the crown jewel rims and Hankook tires of the same dimensions.
Source: PP Exclusive