D2Forged Ferrari F430 Scuderia MB1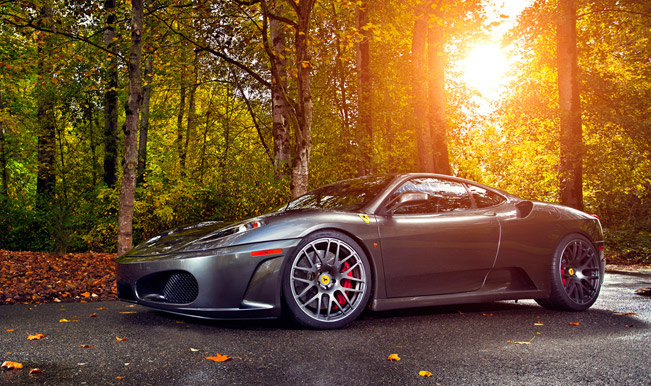 D2Forged Ferrari F430 Scuderia MB1 is the ultimate sportscar which will take your breath away and you'll get all warm and fuzzy at the sight and sound of it. It is equipped in a 4.3L V8 petrol engine, which has a powerful output.
In particular, its powerful unit generates 483 hp (360 kW) at 8500 rpm and has 465 Nm (343 lb-ft) of torque at 5250 rpm. The Scuderia has a top speed of 196 mph (315 km/h) and can effortlessly accelerate from 0 to 100 km/h in only 4.0 seconds
The tuned Ferrari model is equipped with OEM+ spec of the wheels - nothing overly aggressive, with fender rolling and tire stretch. In other words the weight is lighter but the tire contact patch is bigger and this only means an improved performance.
D2Forged MB1 Monoblock Forged Wheel in Titanium Graphite in sizes 19×8.5 / 20×11 inch was the perfect choice therefore. They were complemented ideally with the Michellin Super Sport tires.
Source: D2Forged