Daihatsu Launches the Partially Redesigned Compact SUV Terios
Daihatsu announced the minor redesign of the compact SUV Terios. Exports of the new Terios will commence in November, initially focusing on Europe. The Terios (Japanese name: Be-go) was launched in February 2006 as a "tough yet casual SUV" and exports of the vehicle were begun. It won wide support among customers as a new vehicle genre that combines the drivability of an SUV and convenience of a compact vehicle with the functionality of a station wagon.
The modern, urban exterior styling and more upscale interior significantly enhance the product appeal of the new Terios. Plans call for sales of 3,500 units/month worldwide (excluding Japan).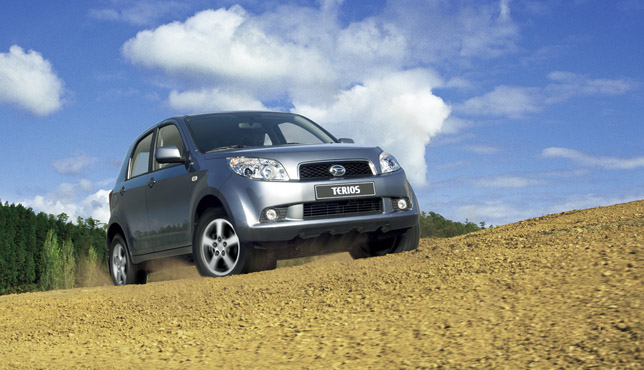 The new Terios offers the following features:
Exterior -           An edgy, modern exterior styling that appeals to urban senses, and establishes a greater sense of presence -           Front and rear bumpers and front grille that boast a new design -           Newly designed 16-inch aluminum wheels -           Rear combination lamps with clear lenses
Interior -           A highly sophisticated interior that provides a greater sense of luxury -           A new design for the instrument cluster -           Newly designed steering wheel -           A new color for the center cluster
Convenient features and functions -           Integrated CD player and AM/FM radio audio system with an auxiliary jack to connect to MP3/WMA players -           Steering wheel equipped with audio system controls -           Fully automatic air conditioner