Daihatsu's Biggest Fan?
Daihatsu believes it may have found its biggest fan in John MacKay from Axminster in Devon.  Having bought five new cars in two and-a-half years, John has sampled each of the models in the current Daihatsu line-up.

Looking to replace his wife's car with something a little sportier, the couple were bowled over by the diminutive delights of the special edition Copen Vivid and placed an order with Chris Renfree, Sales Manager at their local dealer, Central Motors Chard straight after their test drive.
John said: "When we came to pick the Copen up, we saw the all-new, recently-launched Sirion in the showroom for the first time.  I made the decision that day to buy one, and took delivery of my 1.3 S the month after."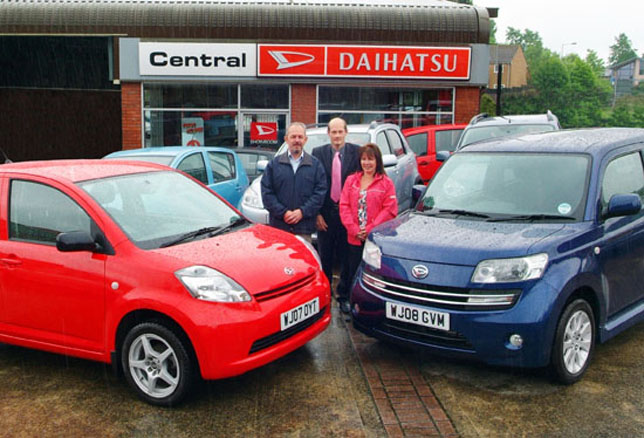 Following 18 months of hassle-free motoring he decided that with their increased family commitments, reluctantly, it was time to change the Copen.  Mrs Sue MacKay began using the Sirion and John bought a new Terios.  In April 07, Sue took delivery of a brand new Sirion of her own.
In March 2008, following his retirement from the army, he purchased his latest model, the funky Materia, which he uses to commute to his caravan on many a leisurely weekend.
John added: "My excellent relationship with Daihatsu has remained intact due to them providing me with the whole package – reliability, excellent after-sales service, great build quality and competitive residual values.  I wouldn't buy anything else."
Daihatsu prices start at £7,995 for the Sirion 1.0 S, with a five-year-warranty available on all models.