Debut Of Toyota Camatte57s Concept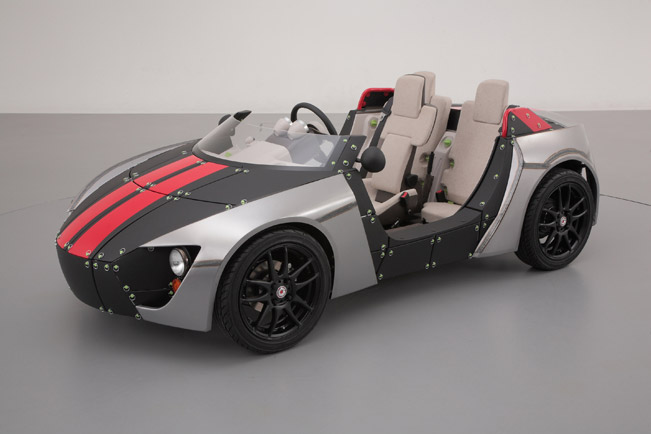 Toyota Motor Corporation is planning to showcase a sporty open-top and family-oriented concept vehicle at the International Tokyo Toy Show 2013. The event will take place from 13th till 16th of June.
The concept car is named "Camatte57s" and through it the brand aims to bring parents and children closer together in their collaboration on building their ideal car. It also provides the opportunity of both parents and children to gather experience in the fun of driving, car customization and car enthusiasm.
When compared to the previous model - "Camatte" (exhibited last year), the new "Camatte57s" allows an even greater ease and range of customization possibilities. Some of its major features include detachable body panels that enable easy and extensive customization. To be more precise, the car's body exterior comprises of 57 detachable small lightweight panels. This of course results in more opportunities of various design customizations.
Next, it is important to mention, that this car features an open-top roadster styling with compact and intimate interior. For instance, the roofless design always contributes for more liberating driving experience and enhancement in the visibility.
Furthermore, the seats are in a closely arranged triangular form: there is only one front seat and two rear seats. This puts highlight on the family intimacy and facilitate communication.
The third radical innovation in the design of the "Camatte57s" is that it can be driven even by children. For example, the acceleration and braking pedals and seats can be adjusted in such way that they can be operated by children. In this case, an adult seats in the rear-right seat and assists steering and braking.
Camatte57s Main Specifications
| | |
| --- | --- |
| Length | 3,000 mm |
| Width | 1,440 mm |
| Height | 1,000 mm |
| Wheelbase | 1,800 mm |
| Seating capacity | 3 |
| Propulsion | Electric motor |
Source: Toyota