DMC Ferrari California 3S Silver Carbon Fiber
German Luxury Tuner DMC has announced their tuning package for Ferrari California. The name of the project is 3S Silver Carbon Fiber. It boasts unique body kit and performance package.
The aerodynamics package includes - a silver carbon fiber splitter, a silver carbon fiber rear diffuser, refined license plate bay, which now includes a silber carbon fiber apron.
The engine of DMC California is boosted to 606PS (446 kW), which is an increase of 146PS (108 kW), so the performance is extreme – 0 to 100 km/h in 3.9 seconds and a top speed of 325 km/h (202 mph). Impressive results for a big four-seater GT car. The additional power is thanks to a number of mods - a turbo-loader in combination with physically enlarged injection nozzles and a new tailor made crankshaft. It is supported by a new exhaust sytem that is made if T309 stainless steel. It comes with 200 cell catalysts and an improved X-Pipe and is fully controlable via an on-board valve control system.
The California 3S Silver Carbon Fiber stands on enormous ADV1 wheels – 9J x 21" at the front and 11.5J x 22" at the rear fitted with ultra-performance tires.
This combination adds an aggressive wedge look to the overall appearance, accompanying the dynamic look of DMC's styling package.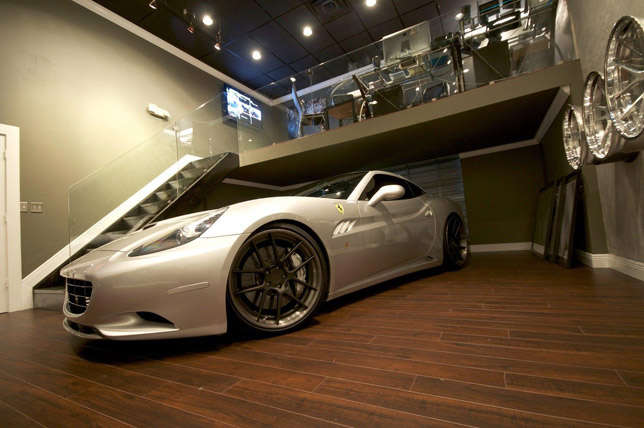 Source: DMC