DMC Lamborghini Aventador LP700 built by Autoproject-D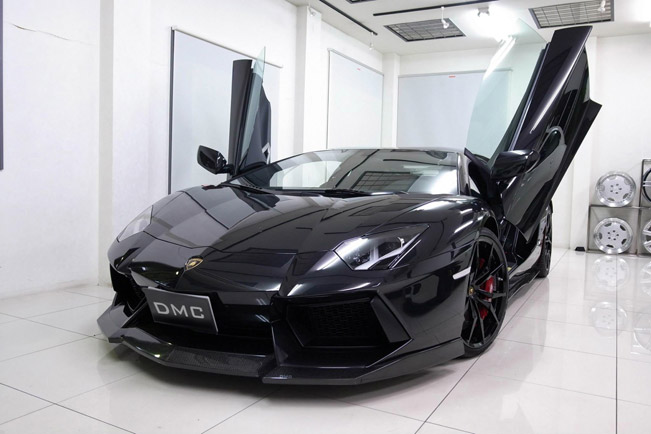 DMC Lamborghini Aventador LP700 by Autoproject-D comes to show strength and deliver even more luxurious feel to the fans of the Italian brand. The Japanese tuner Autoproject-D has enhanced DMC's take even further.
What DMC have created is a styling kit that accentuates the unique expressive front fascia. It now includes a redesigned spoiler sword and a stunning front-splitter lip both made of carbon fiber. They are mounted on the stock-bumper. In addition, the new side skirt diffusers are made with the goal to enhance the overall aerodynamics as well as to bring about better road stability.
To go further into details, the new rear fascia comprises of a lightened carbon fiber diffusor and an added tunnel system. They serve in terms of improving the down force on the rear axle. It is completed by a rear wing spoiler that supports aerodynamics on the rear axle.
The traditional Lamborghini design includes combined overhead throttle valves per cylinder bank. Here DMC has proven its creativity by utilization of 12 unique single intake throttle plates, one per each cylinder. Gasoline pumps and lines, pressure modulators and injection nozzles are replaced by new components.
In addition, the engine electronics are going to be optimized, the electronic load pressure control system and wiring are to be added. It is planned that the unit is going to be rebranded as LP900. It is going to be supported by Titanium Exhaust system that is only one tenth of the weight of the original exhaust system. In other words, can we imagine even more aerodynamically enhanced and faster Lamborghini?
Source: DMC