Why this Dodge Viper ACR is Better than Any Other

We know that the Viper ACR is already here, right? Well, if you missed the news, then I should remind you that the car was revealed in ten days ago and a few days after that Dodge announced that it is going in production. This is not only the fastest but probably the best version of the Viper ACR up to date and it will be available in the US dealerships in September this year.
To create the ultimate sports car, Dodge decided to update significantly the ACR. As a result the model now features aerodynamic and suspension upgrades, new carbon ceramic brakes with six-pot calipers and the special Kumho tires.
SEE ALSO: You Can Now Purchase the Iconic Dodge Viper ACR
Speaking of which, these ECSTA V720 ultra-high-performance tires have been completed with the ACR logo that has been embossed on the sidewall. They have been specifically developed for this car and as a matter of fact Dodge claims that they provide the largest combined contact patch of any production car.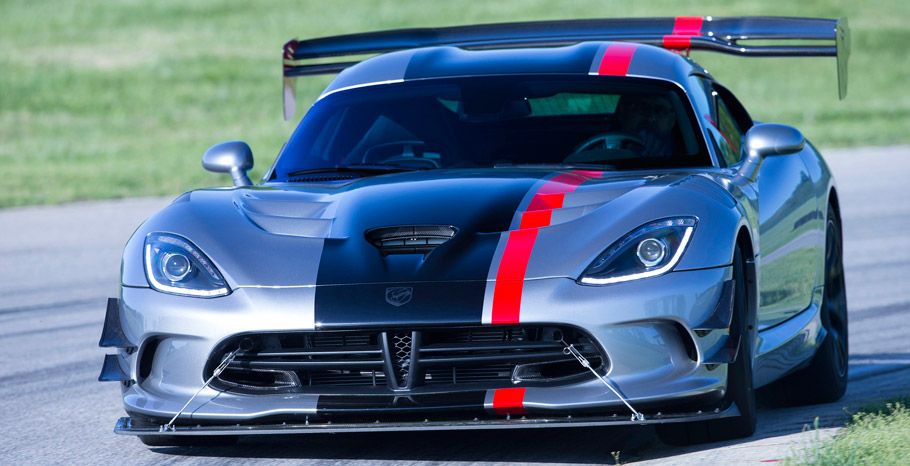 At the front, the ECSTA V720 measure 295/25ZR19, while at the rear - 355/30ZR19. Unique about them is that they feature one-off tread patterns and front and rear compounds. This helps the tires make the Viper achieve lap times up to 1.5 seconds faster than those of race tires. In addition, they also sustain cornering loads of up to 1.5g.
This basically means that these rubbers help the hand-built powertrain, the 8.4-litre V10 engine, achieve its ultimate performance of 645 hp (474 kW) and 813 Nm (600 lb-ft) of torque. One thing's for sure here: this American Club Racer (ACR) has much to live up to. Back in the days its predecessors achieved production car lap record around the Nürburgring Nordschleife circuit with a time of 7 minutes 12.13 seconds.
Source: Kumho Tires