The Viper is DEAD. Dodge says last goodbye with five limited edition models
Celebrating the 25th and final anniversary of the famous supercar
You can say your last goodbye to the famous and iconic American supercar, Dodge Viper, because these five examples are the last variants that will come to life. Yes, the Viper is completely dead. Ironically, the released variants are celebrating the 25th anniversary of the model, but this also marks an unsatisfying death at a young age, doesn't it?
To sum up the life of the Viper: Dodge introduced it back in 1992, creating it with the help of the specialists at SRT. For 25 years around 30,000 units have been produced, so this might be the hint why the car has been suddenly shown the door.
Anyway, the 25th anniversary limited-edition modelsare about to commemorate the abundant production and successful life of the Viper. Ironically speaking, of course. At least, the car looks fantastic, and it sure feels exaggerating when driving. But after all, it has rather suspicious market success.
SEE ALSO: GeigerCars.de and the 710HP Aero Dodge Viper GTS R710 
The last Vipers we are about to see are: 1:28 Edition ACR (American Club Racer), GTS-R Commemorative Edition ACR, VoooDoo II Edition ACR, Snakeskin Edition GTC and the Dodge Dealer Edition. Each one of them is powered by the iconic all-aluminum 8.4-liter V-10 engine that delivers 645 horsepower (474 kW) and 813 Nm (600 lb.-ft.) of torque.
Viper 1:28 Edition ACR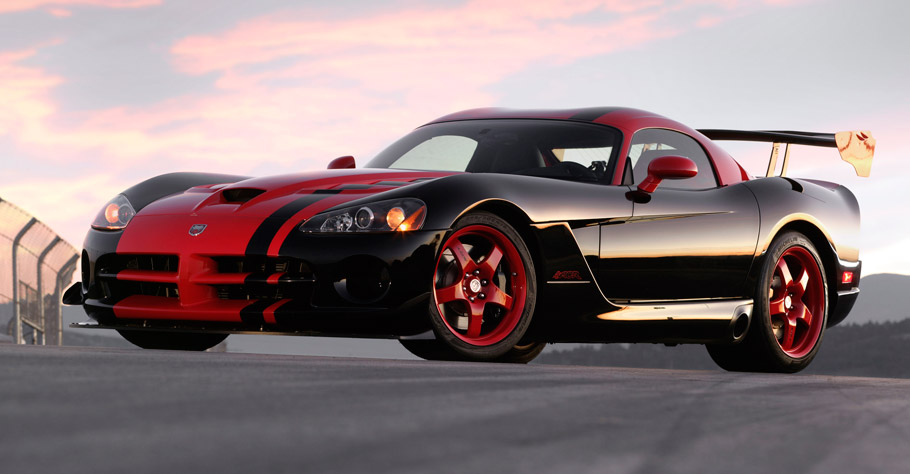 This one pays tribute to the record of the current production car. It made a significant achievement of 1:28.65 with the driver Randy Pobst at historic Laguna Seca Raceway in Monterey, California in October.
The characteristics that make it stand out from the others are the black exterior and painted rear wing with red ACR stripes, various aero components, 1:28 Edition exterior sill decal. Inside, there is an ACR interior with red stitching as well as serialized instrument panel with 1:28 Edition badge.
This special edition will be produced in only 28 units.
Viper GTS-R Commemorative Edition ACR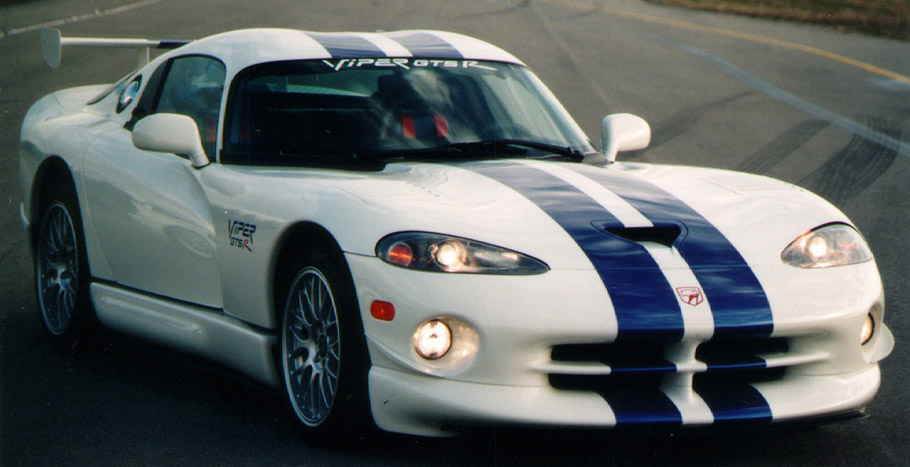 The Viper GTS-R Commemorative Edition ACR pays tribute to a… paint scheme. The white and blue paint scheme. It was characteristic for the 1998 Viper GTS-R GT2 Championship Edition. Other goodies featured here include an aero and carbon fiber pack and carbon brakes. Inside we find the same interior scheme, but will the addition of Header Red seat belts, serialized instrument panel and GTS-R badge.
Dodge is building 100 units from this edition.
Viper VoooDoo II Edition ACR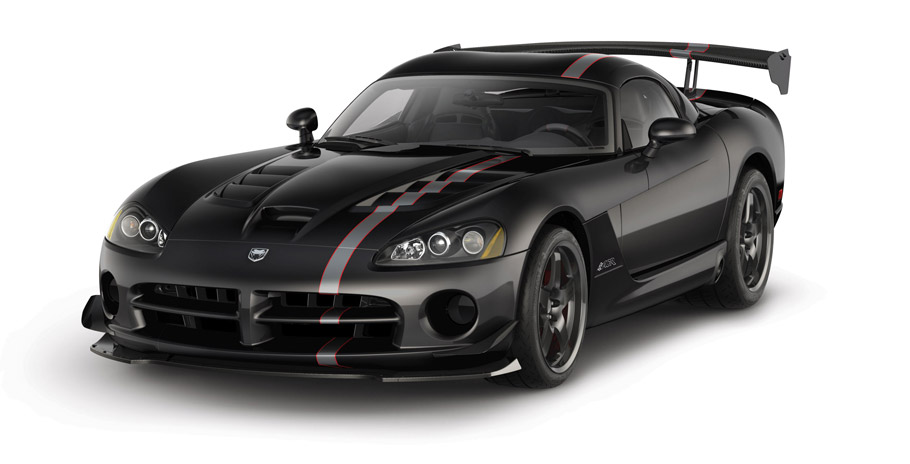 This one is modeled after the original Viper VooDoo from 2010. It has black exterior and graphite metallic ACR driver's stripe with red tracer outline. Some of the special features here are the VoooDoo II exterior sill decals, ACR interior with silver accent stitching and the obligatory serial number with the VoooDoo II badge.
Only 31 units will be produced for 2017.
Viper Snakeskin Edition GTC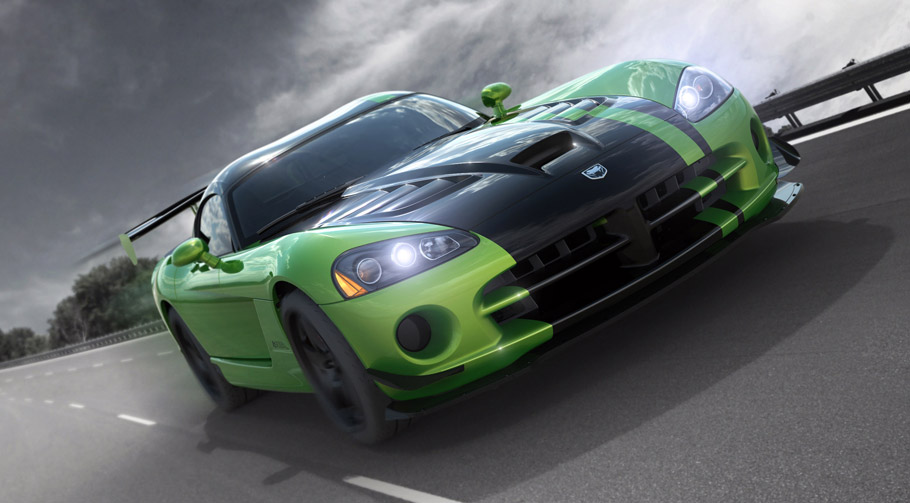 Snakeskin Edition GTC is probably my favorite. It has been inspired by the original 2010 Snakeskin ACR mode, thus including new Snakeskin Green exterior with a custom snakeskin patterned SRT stripe. Advanced aerodynamics is a must. The interior is black and it has been made unique by serialized instrument panel and Snakeskin badge. This edition is the most limited in its production.
Sadly, Dodge will make of it only 25 examples.
Dodge Dealer Edition ACR
The Dealer Edition ACR will be available through the highest sales volume Viper dealers:  Tomball Dodge of Tomball, Texas, and Roanoke Dodge of Roanoke, Illinois. We didn't receive any pictures of the model, but Dodge says that it has been adorned by white exterior and Competition Blue center stripe as well as Adrenaline Red driver stripe. The cabin includes contrasting red stitching and serialized instrument panel with ACR badge.
The model will have as many as 33 units in production.
If Dodge Viper is your dream car, but you still haven't bought any, then this is your last chance to get your hands on a brand new one. Orders are going to be taken starting from June 24th.
Source: Dodge