Donkervoort D8 GTO Bilster Berg Edition with a Recognizable Design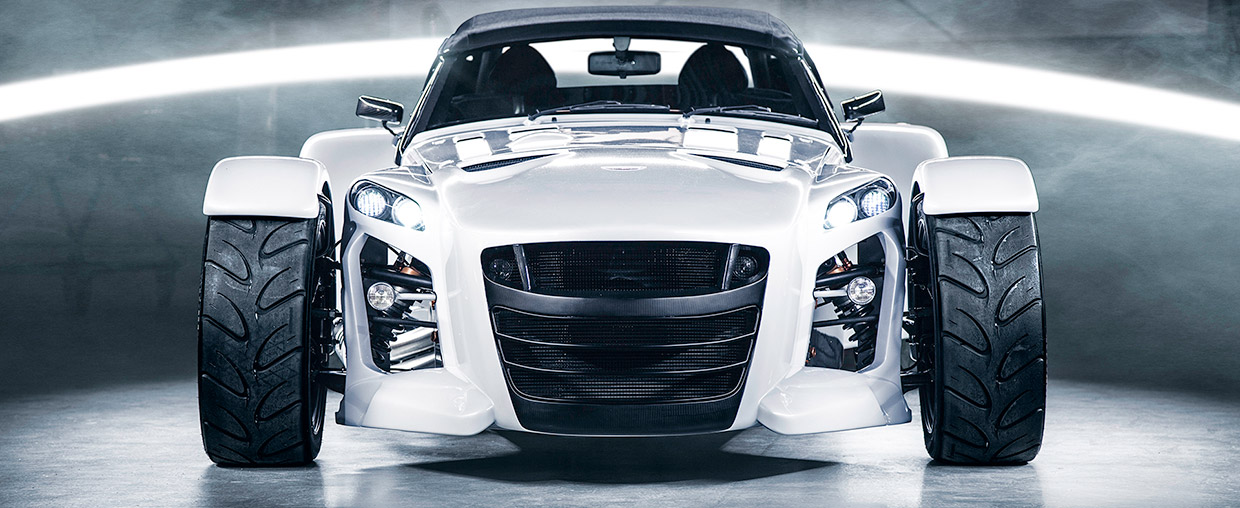 I tend to like what Donkervoort usually comes up with but this time it was rather disappointing. The Dutch automaker has finally managed to craft out something (yes, I call it something because it is much easier this way rather than writing down the whole name of the new automobile, which I guess I will have to mention at some point) that sways between being too extravagant and being too… ugly. (Perhaps, if the cabin was moved a bit forward, it would make a huge difference it terms of the vehicle's bodylook.)
Named after the Bilster Berg track in Germany, the Donkervoort D8 GTO Bilster Berg Edition knows how to stand out from the crowd: firstly by its name, and secondly by its not-so-pleasing appearance. The base model takes advantage of Audi's 2.5-litre five-cylinder turbo engine (from the RS3 and TT RS), that propels 380 HP.
Featuring a uniquely designed carbon fiber nose (which is probably the only thing that I like about it), this GTO arrives with new badges and a reworked roll cage which brings a higher level of safety. The car is fitted with limited series production, semi-slick tires which are the result of the collaborative work between Donkervoort and Hankook tyre manufacturer.
The D8 GTO Bilster Berg Edition is marked by a special emblem for immediate recognition and also has a dashboard which is adorned with a type plate with the number and name of the car's owner.
In attempts to make the Bilster Berg Edition more tempting, the car-maker will built it in a limited series of just 14 cars. This is a number that will represent the highly eventful and successful year for Donkervoort.
Source: Donkervoort