DP Motorsport Porsche 964 RS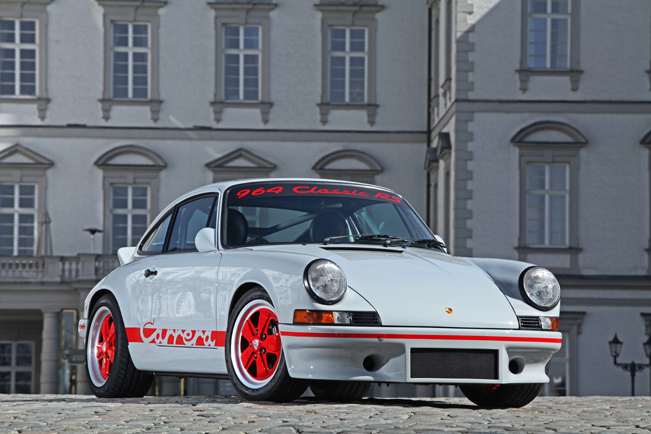 DP Motorsport has revealed their latest project based on Porsche 964 RS. The name of the project is DP 964 Classic RS. It boasts a complete aerodynamics package, new wheels, modern suspension and some nice extras.
The conversion kit is offered by DP Motorsport at prices starting from €6,828. It includes a new front hood and bumper, fenders and side sills, rear bumper and spoiler, lens cover for indicator and grill, all necessary adapters and brackets, as well as the polished stainless steel tailpipe of the exhaust system.
The contemporary Fuchs wheels – 7J x 17" ET55 on the front axle and 9J x 17" ET55 on the rear axle. The price is €2,236.
Other upgrade is a performance package including a 100 cell catalytic converter, K&N Air filter and an ECU re-map. The increase is 30HP (22 kW) costing €2,618.
Last, but not least, DP Motorsport offers upgraded modern suspension, modern driving aids such as ABS, power brakes, power steering, a catalytic converter, smooth running and precise gearshift, improved power and air conditioning.
Source: DP Motorsport