Efficient Volvo Revolution
It would seem that Volvo is now turning to efficiency after mastering the art of safety. Preparing for the Geneva Motor Show, the company has innovated (also downsized) a great deal of its technological arsenal. Now, some of the economy figures coming from the Volvo C30, V60 Plug-in hybrid and even the latest Volvo V40 are stunning. The cars will still be safe though.
Within the Volvo fleet, overall four models will soon spew out less than 100 g/km of CO2. This spring the C30 will join the all-new V40 at 94 g/km. The other, D2 versions are the Volvo S40 and Volvo V50. They both have emissions of 99g/km. In addition, there are currently another four models with CO2 emissions below 120 g/km: the Volvo S60 (114 g/km), Volvo V60 (119 g/km), Volvo V70 (119 g/km) and Volvo S80 (119 g/km).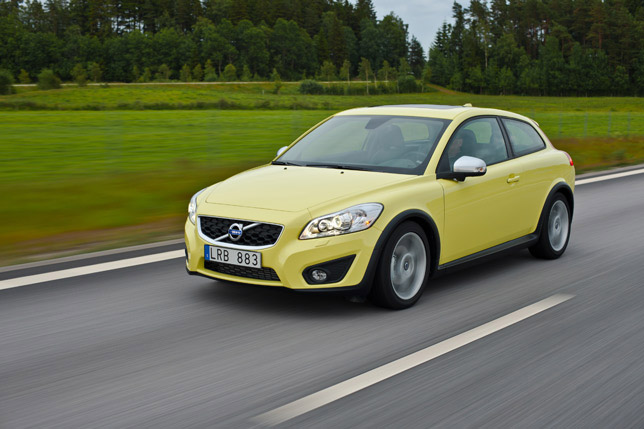 Later on this year Volvo will also start selling the V60 Plug-in hybrid that boasts a fuel economy of 1.9 liters/100km (49 g CO2 /km) when in Hybrid mode. Alternatively, it run on pure electricity for at least 50 km or it can utilize both engine and motor. That means a combination of power that measures up to 215+70 BHP and 440+200 Nm of torque.
"The V60 Plug-in Hybrid boosts our pole position in electrification. None of our competitors can offer customers an equally ingenious car. It elevates hybrid technology to an entirely new level," says Stefan Jacoby. "It is the perfect choice for the uncompromising customer who wants minimum carbon dioxide emissions and maximum driving pleasure." "We have also established a strong partnership with Siemens in developing the next generation of pure electric cars after the Volvo C30 Electric," continues Stefan Jacoby.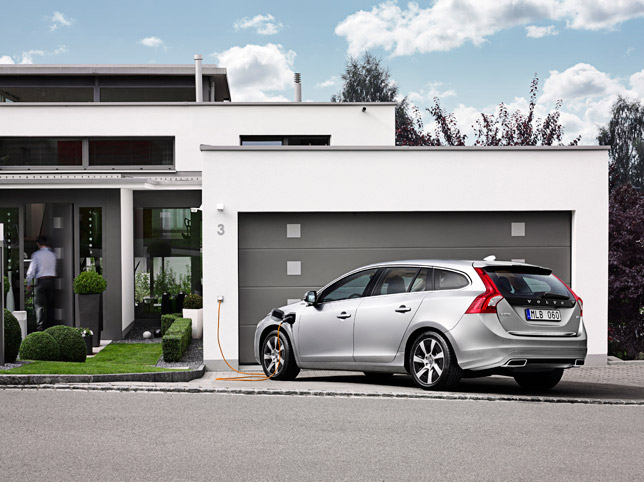 The most important car here however is the all-new V40 – Volvo's first 5-door proper hatchback. It looks dynamic and from what we hear it is dynamic. With a D2 diesel setup, you only get 3.6 l/100 km and, as we said earlier, 94 g/km of CO2 emissions.
In 2013, Volvo is planning to launch a new 4 cylinder engine range that is based on a platform called VEA (Volvo Environmental Architecture). Both petrol and diesel engines will fall into that category and there will be something for everyone, assure us from Volvo.
""It is time for the industry to stop counting cylinders. We will develop four-cylinder engines with higher performance than today's six-cylinder units and lower fuel consumption than the current four-cylinder generation," says Peter Mertens, Senior Vice President Research and Development at Volvo Car Corporation.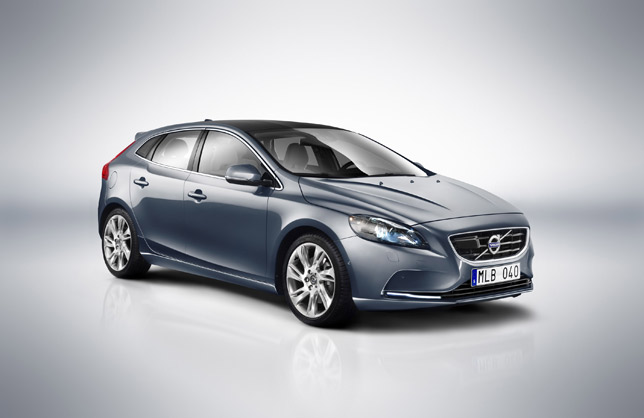 Source: Volvo