Eibach Adds Pro-Kits To Seat Leon Cupra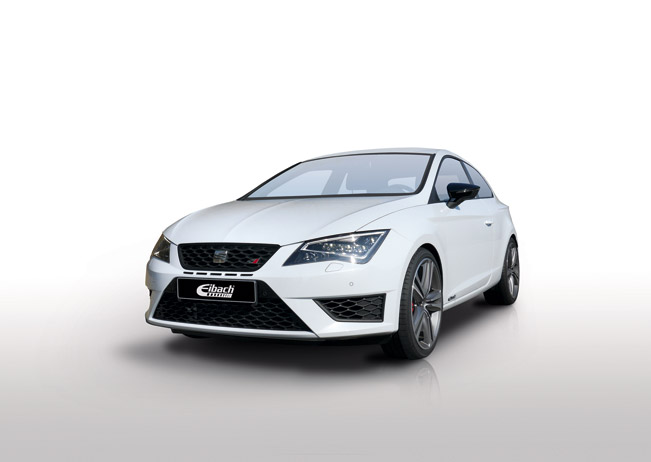 Eibach Seat Leon Cupra is equipped with tuning company's suspension components which make the car even more dynamic. The Leon Cupra is in fact one of the most powerful cars in its sector, delivering 280 horsepower (205 kW). It is also famous for its dynamics. The proof for this is from the most recent lap record that the Spanish hatchback made (in its class) on the famous Nordschleife of the Nürburgring. However, the professionals at Eibach saw more fine-tuning potential here.
The modifications offered by them are through several Pro-Kits. Namely they are: the basic Pro-Kit, B12 Pro-Kit, Pro-Street-S, Anti-Roll-Kit and the Pro-Spacer. The first one offers additional performance springs, which reduce Seat's centre of gravity. This of course also contributes towards a lower to the ground silhouette and more dynamic handling.
Next, the Eibach B12 Pro-Kit builds on the first one but also includes specially adapted Bilstein monotube gas-pressure shock absorbers. Eibach Pro-Street-S features Coil-Overs with stainless-steel components and the option for an individual height adjustment.
The Anti-Roll-Kit comprises of performance sway bars and offers less body roll and an even sportier set-up. It can be combined with the previous kits. At last, the Eibach Pro-Spacer Wheel Spacers are made of aluminum. They lend the Seat Leon an more energetic look by widening the track width.
Source: Eibach