Eibach Launches Enhanced Renault Captur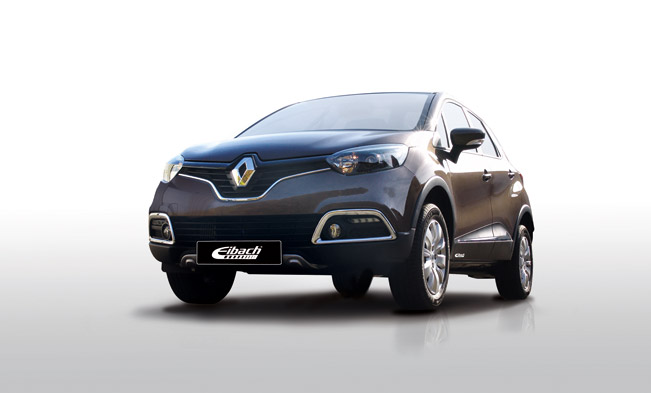 This Renault Captur was given some modification from the suspension specialists at Eibach. They were familiar that the modern SUVs have been created exclusively to city life and motorway travel.
Triggered by this, the tuners wanted to develop a new Pro-Lift-Kit Performance Lift Springs to open up new terrains for the owners of these vehicles. In the present case, the ride height of the Captur model was increased up to 30mm.
Nevertheless, the comfort and agility of the SUV was retained at a high level. Another advantage of the raised height is the better view of the traffic. In addition, the car also looks much more muscular, assertive and keeps staying fully in line with an SUV's design.
Other models which can be equipped with the kit are Dacia Duster, Hyundai iX35, Hyundai Santa Fé, Kia Sorento and Kia Sportage. More models are to be included in the near future.
Source: Eibach