Eisenmann Audi TT RS gets equipped with racing technology
Eisenmann Audi TT RS is now equipped with high-quality performance exhaust systems. With its INCONEL® nickel-chrome alloy exhaust systems, Eisenmann is bringing Formula 1 racing technology from motor sports to this Audi.
What the tuners have done is to provide for the TT RS a rear muffler which is 40 percent lighter than the standard ones. What is so special about it is that it is made from high-tech INCONEL® material, which is very temperature-stable even at temperatures of over 1000 degrees Celsius.
The ultimate goal here was the development of performance-optimized sports muffler for the new Audi TT RS, which in addition can be utilized every day. More importantly, this optimized exhaust system ensures that the driver will have great driving experience because of the increase in performance of the Audi.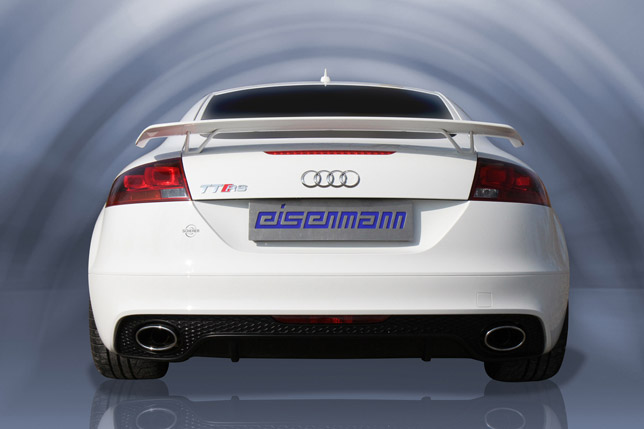 Eisenmann Audi TT RS
Source: Eisenmann