European Wrap Star - FolienCenter-NRW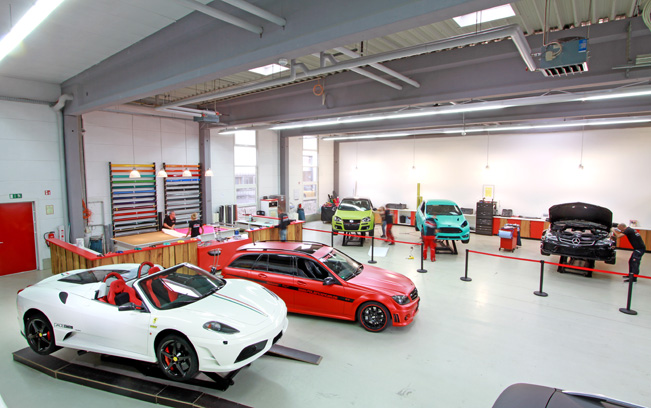 The FolienCenter-NRW is going to celebrate a landmark anniversary next year, for their team has spent almost over nine years of designing car paint, car wrapping window tinting etc.
FolienCenter-NRW's wrapping can be seen on boats and even planes, as well as every detailed digital wrap is viable. The team does not make any difference between different car models. Everything is designed with the same exact style by the team. Working only with high-quality material, FolienCenter is known to be an outstanding wrapping designers and manufacturers. The PWF-Exclusive Line, which is currently on high demand, is also among the range.
Last November, FolienCenter-NRW received two awards for excellent performance and style, during the "European Wrap Star 2013".  It took part of wrapping competition among other 25 international competitors. The competition was about swiftness and class in it's segment. FolienCenter-NRW ended up in first place at the end of the race. This year's November, the team will be competing again at the"European Wrap Star", in order to repeat last year's success and defend their title.
FolienCenter-NRW's has its own wrapping hall of 500 m2, and six new works paces where its seven trained employees can do their work undisturbed.  There are additional customization area and construction area, where interested customers can browse the wrapping materials in their genuine state, before they make their respective order.
Source: FolienCenter-NRW