Expression Motorsport Mercedes C-Class Coupe Wide Bodykit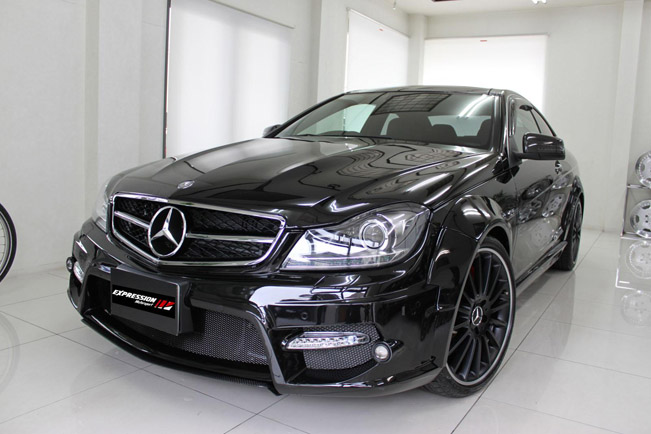 Expression Motorsport has introduced a new wide body kit for the C-Class Coupe. The current project is based on the mighty C 63 AMG, which looks just fantastic.
The sports luxurious coupe comes with complete aerodynamics wide body kit including a new front bumper with a carbon fiber front lip spoiler and LED daytime running lights. There are also enlarged hood vents and extended fender flares providing space for bigger rims and wider tires. The rear gets a  trunk-mounted lid spoiler and a new rear bumper with a carbon fiber diffuser.
No words about pricing. Mercedes-Benz C 63 AMG is powered by a 6.2 liter V8 with 457HP (336 kW) at 6,800RPM and 600Nm (444 lb-ft) of torque at 5,000RPM. 0-100 km/h in 4.4 seconds and a top speed of 250 km/h (155 mph) – electronically limited. The curb weight is 1730kg.
Source: Expression Motorsport